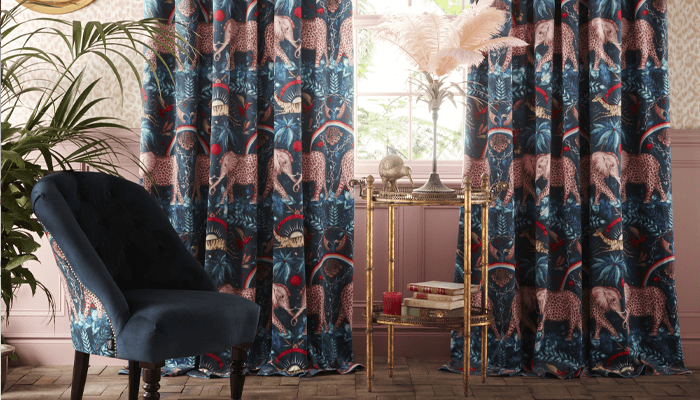 1. Before you begin to measure for your curtains
A steel tape measure is the most accurate way to measure up, and you'll need somewhere to write down measurements as you go.
We recommend that the track or pole sits 15-20cm above your window and be wider than your window by 15-20cm on either side.
If you have a track or pole already fitted, ensure you measure the full length.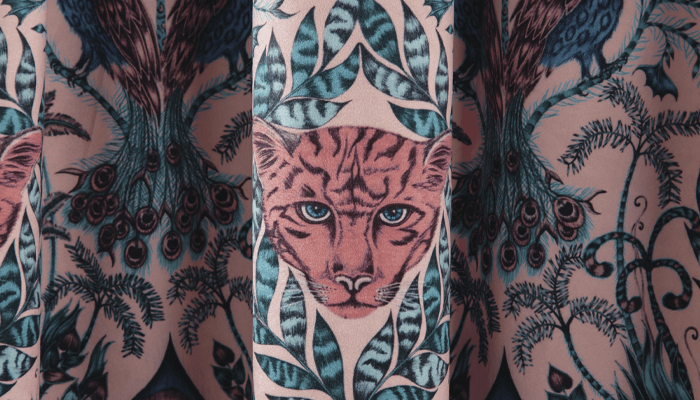 2. Choosing the right size
Our curtains can be hung on a pole or track using curtain hooks (not included). There are three hook positions on the heading, allowing you to choose how your curtains sit against the track or pole. For example, if you're using a track you may want to use the middle or lower row of hooks to cover the track, whereas if you're using a pole you may want to use the top row of hooks, so the curtains hang below the rings
Our 66 inches / 168cm width curtains will fit a curtain track/pole size 53-66 inches, or 134-168cm.
Our 90 inches / 229cm width curtains will fit a curtain track/pole size 72-90 inches, or 183-229cm.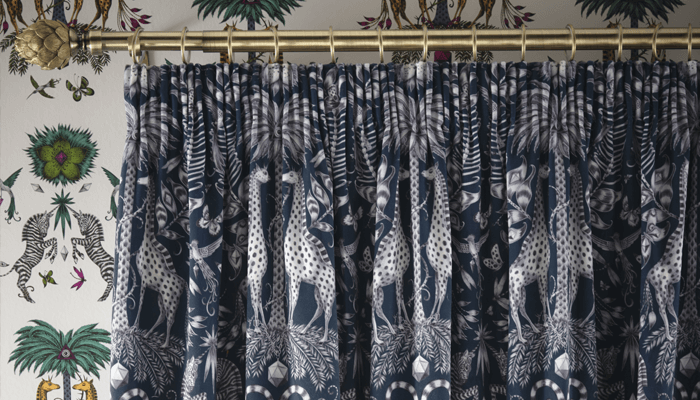 3. How to measure for pencil pleat curtains
If you are using a track for our curtains, measure the drop/height by starting from the top of the track.
If you have a curtain pole, measure from the eye of the curtain rings (where you'll be hooking your curtains into). Measure from either of these points down to your chosen end point and that's your drop/height measurement.
For the width, take your steel tape measure and take the full-length measurement of your pole or track (you do not need to include the finials). If you do not have your pole installed yet, the general rule of thumb is taking the width of your window and adding 20cm on either side.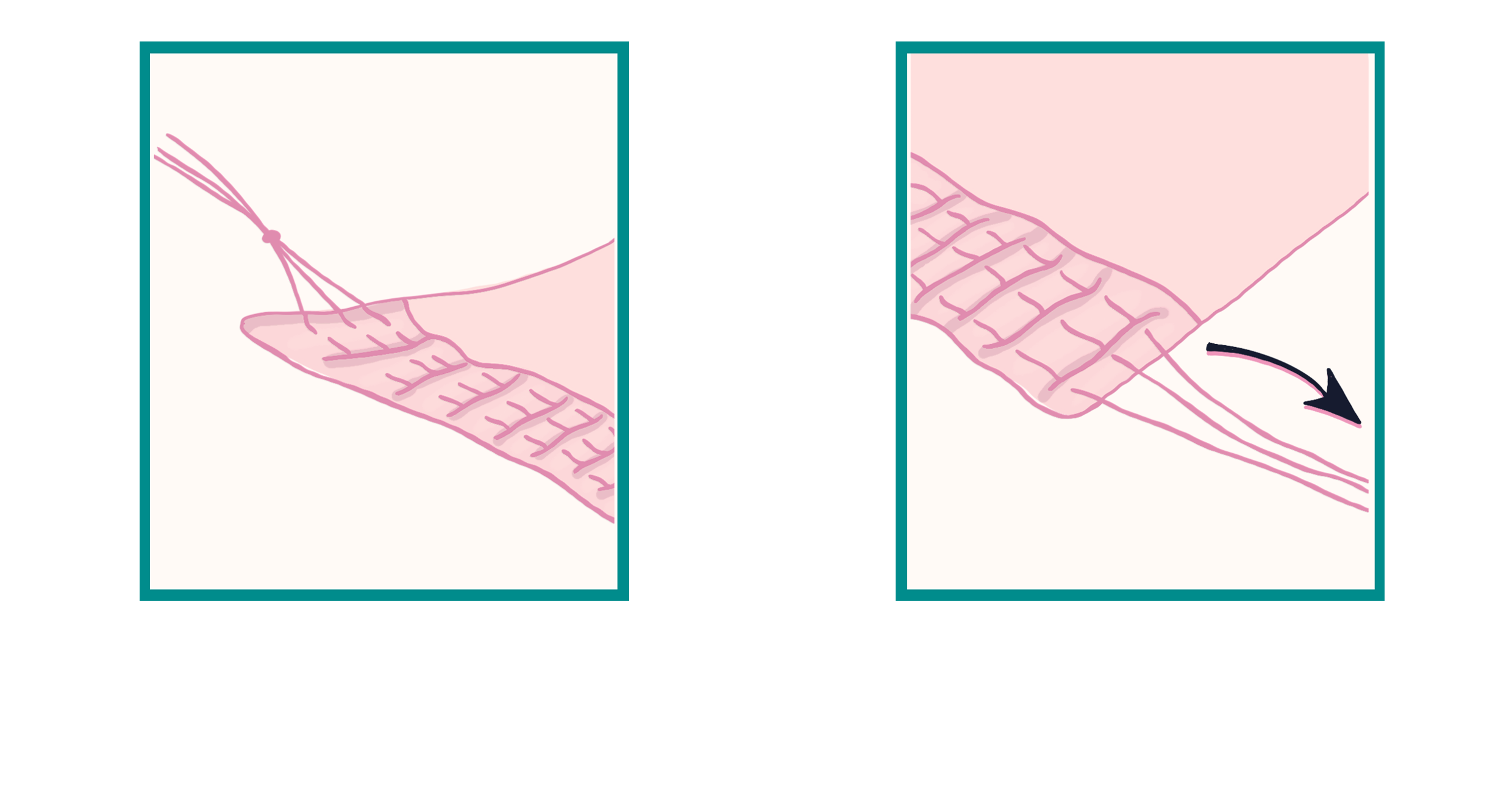 4. Hanging Instructions
Our curtains are pencil pleat curtains, and can be hung on either a pole or traditional track.
Before hanging your pencil pleat curtains, double-check that they are going to fit. This may sound obvious, but when header tape has been pulled the curtains cannot be returned. Remember that pulling the header tape will shrink the width of each panel by around half so it's worth checking beforehand.
1.Knot the cords together at one end of the tape to secure them.
2. At the other end, hold the loose cords and gently pull them. You might need to push the tape along the cords to help, and even out the pleats as you go.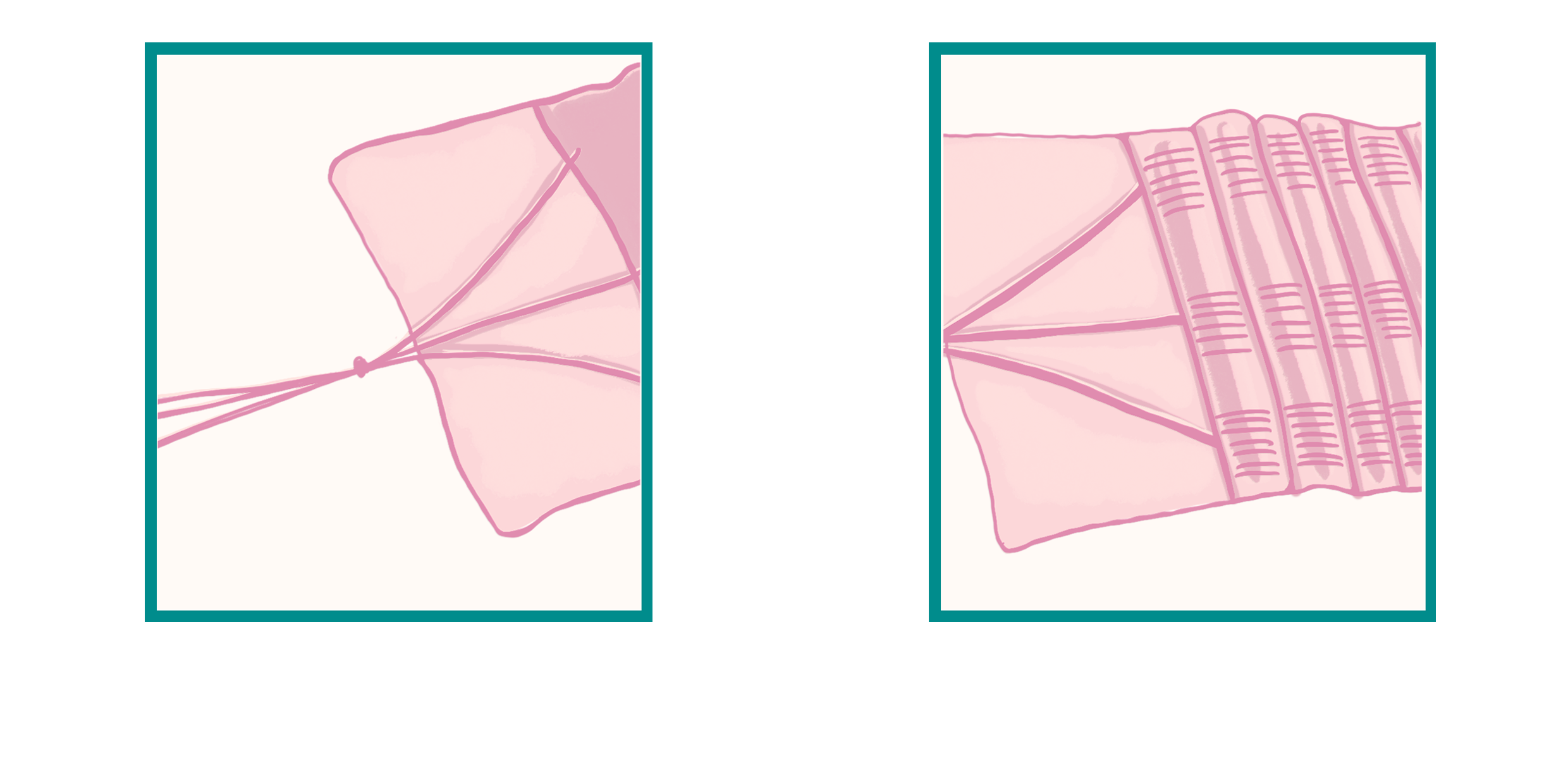 3. Once you're happy, knot the cords to keep them in-place but don't cut them, just tuck them away.
4. Attach an even number of curtain hooks at equal distances to each header tape.
5. Hooks should have the tail end pointing down, so they can easily hook onto your track or pole.
6. Attach hooks through the eye of the pole rings, or to the gliders on the track.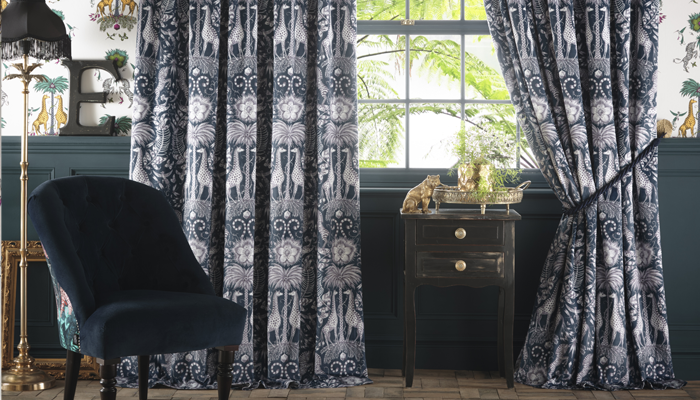 5. Top Tips for neat Curtain Folds
Once hung, curtains can be teased into neat, even folds by running your fingers through the fabric. Loosely tie the folds in place with string at the top, middle and bottom and leave for 24hrs.


If there are visible folds from the packaging, gently iron them after checking the care label for temperature instructions, and always iron on the reverse of the curtain. If you can't iron them, don't worry, the folds will soon disappear once they are hanging up.
6. Other information about our curtains
Our curtains come fully lined but please note that the lining is not blackout.
Please note that our curtains are sold as a pair.
Curtain Returns
We accept return on curtains providing they are unused and in the original packaging. We are unable to accept a return of curtains if the strings on the curtain tape have been pulled.