The Resplendent Quetzal can be found in the cloud forests of Central America, which are also home to a wide variety of plant and animal species. Cloud forests are unique ecosystems that are characterised by their high levels of humidity and cloud cover. These forests are found at higher elevations than tropical rainforests and are typically located in mountainous areas where fog and mist are common.
Costa Rica is one of the best places in the world to see the resplendent quetzal in its natural habitat. The country's cloud forests provide the perfect environment for this remarkable bird, with plenty of trees and foliage for it to nest in and abundant fruit for it to eat.
The Resplendent Quetzal has long been considered a sacred bird by the ancient Mayan and Aztec civilisations. Its feathers were highly prized and were often used in religious ceremonies and as symbols of wealth and power. Today, the resplendent quetzal is a protected species and is widely regarded as one of the most beautiful birds in the world.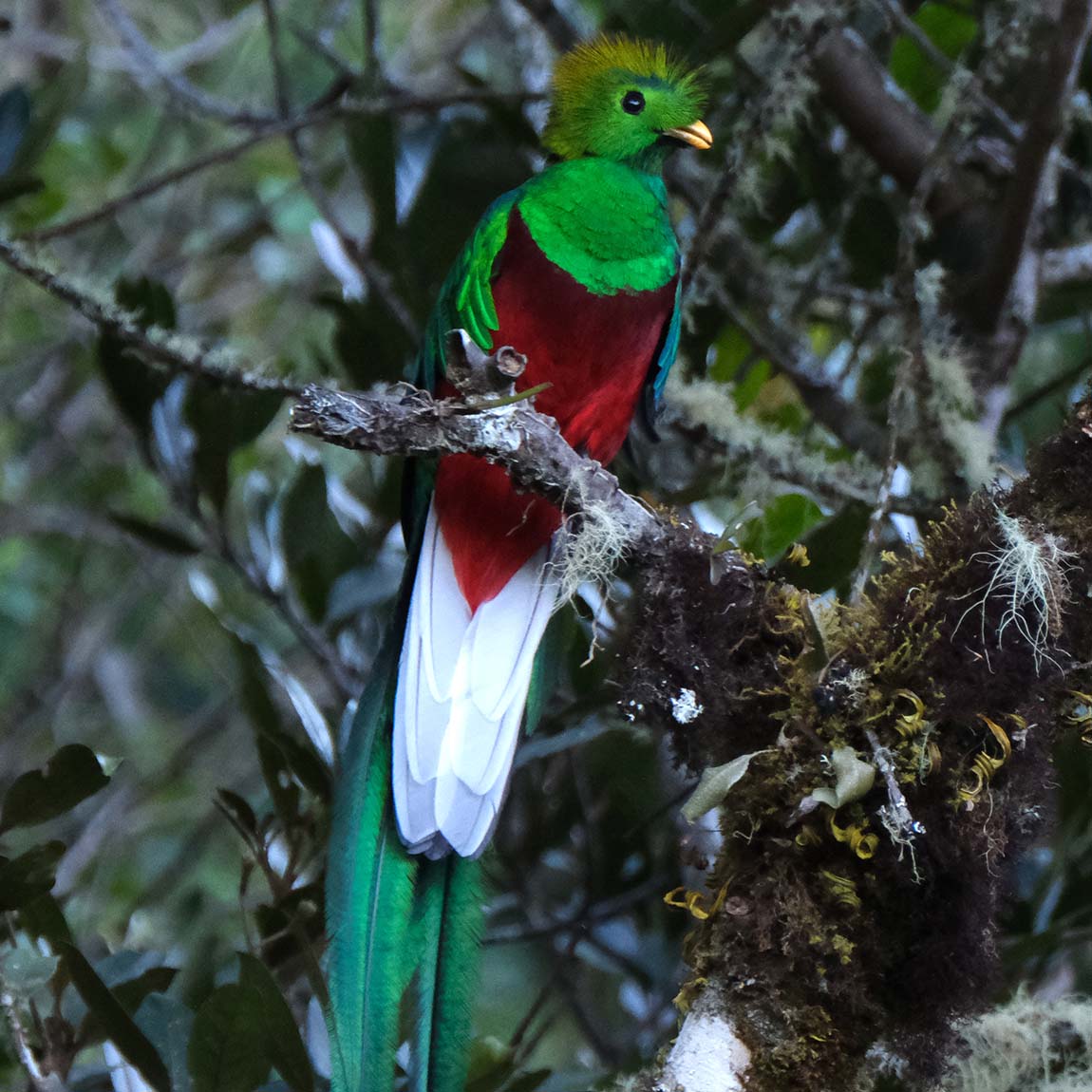 What makes the Resplendent Quetzal so special?
For one thing, its feathers are absolutely stunning. The male quetzal has a bright green head, back, and chest, with a bright red breast and belly. Its long, flowing tail feathers can reach up to three feet in length and are tipped with a delicate blue hue.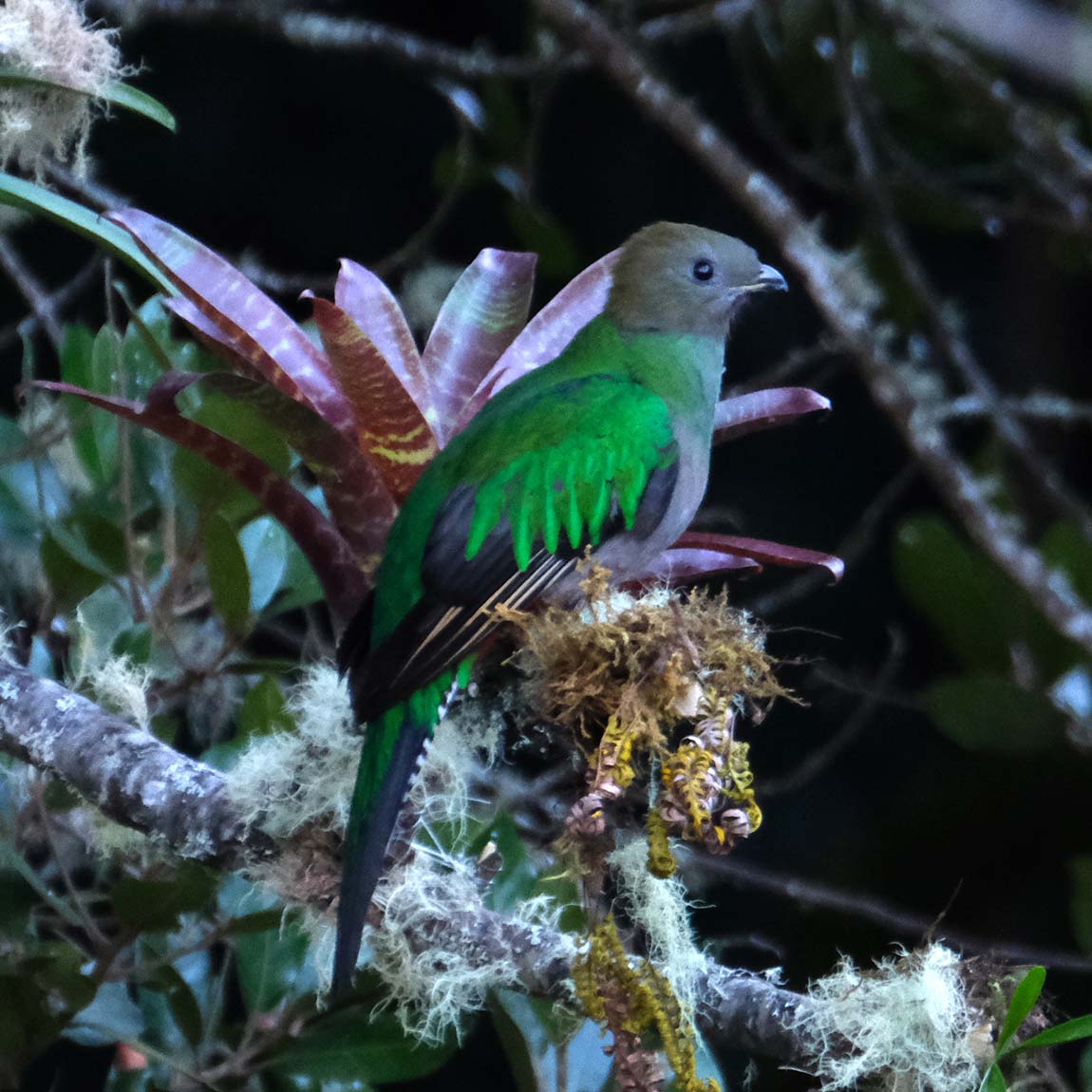 The female quetzal is slightly less colourful, with a duller green plumage and a shorter tail, but is still a striking bird in her own right.
But the Resplendent Quetzal is more than just a pretty face. It is also an important part of the ecosystem in which it lives. Quetzals are frugivorous birds, meaning that they primarily eat fruit. They play an important role in seed dispersal, helping to spread the seeds of many different plant species throughout the forest. Without quetzals, these plants would not be able to reproduce as effectively, which could have serious consequences for the health of the forest as a whole.
Unfortunately, the Resplendent Quetzal is also facing some serious threats. Habitat loss, deforestation, and climate change are all putting pressure on quetzal populations throughout Central America. But there is hope. Conservation efforts are underway to protect the quetzal and its habitat, and many people are working to raise awareness about the importance of preserving these beautiful birds for future generations.
The Resplendent Quetzal is a reminder of the beauty and majesty of the natural world. It is a symbol of hope and a call to action, urging us to work together to protect the planet and all of its inhabitants. Whether you are a seasoned bird watcher or simply someone who appreciates the wonders of nature, the resplendent quetzal is a bird that is sure to inspire and captivate you.