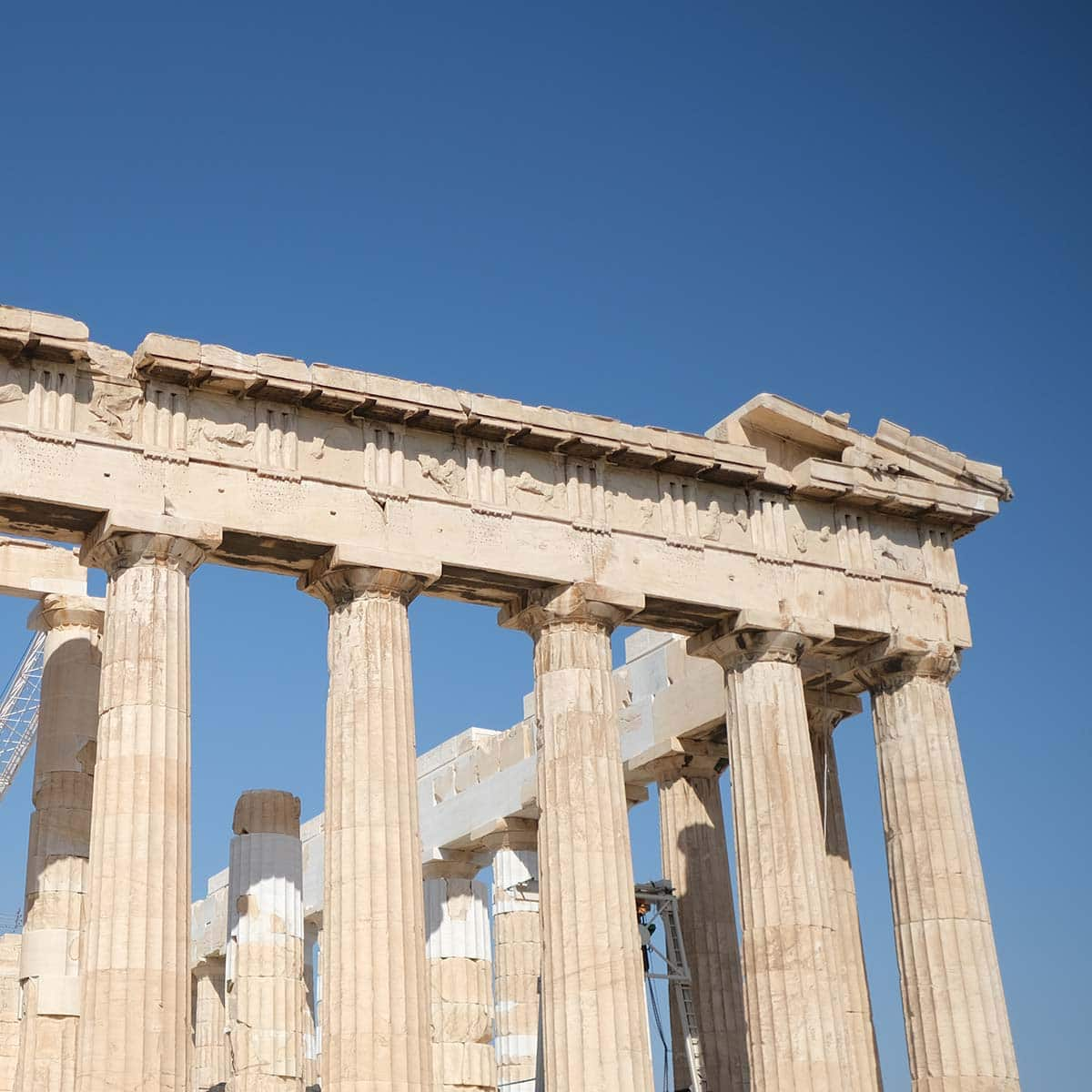 DAY 1 - Ancient Athens Tour with an Archaeologist
The adventure begins! I headed off on a tour of the Acropolis, the Parthenon, and ancient Agora to learn about the ancient sights, and take lots of photographs to reference back to when it came to bringing together the new Odyssey design.
Later in the evening, I was invited on a sunset bike tour which allowed me to take in Athens' most noteworthy sites in golden sunlight - Panathenaic Stadium, the National Gardens, and the Acropolis Museum.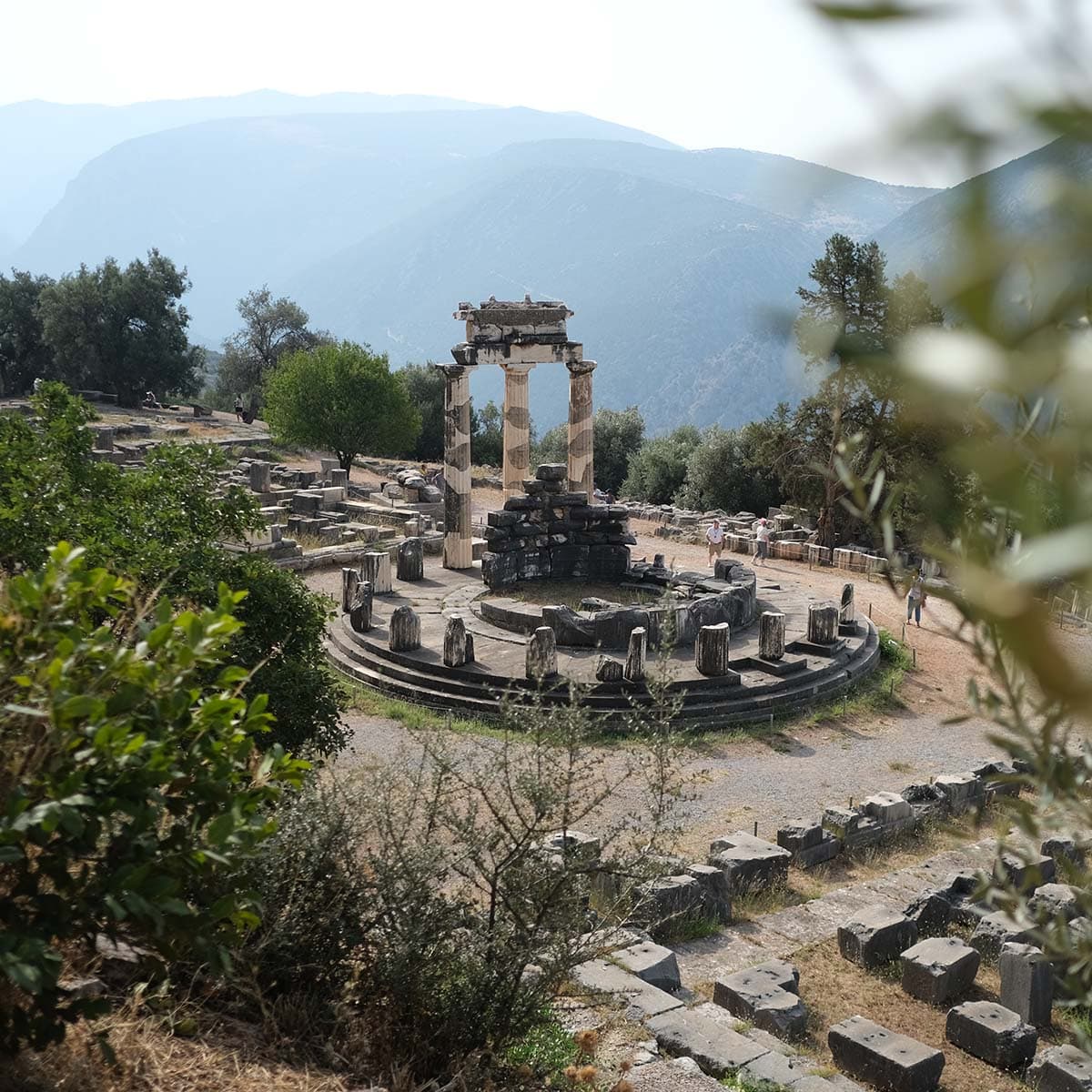 DAY 2 - Athens/Delphi
On day two I took a stroll through the National Garden, commissioned by Queen Amalia in 1838, and are home to thousands of trees and plant species as well as partial ruins of notable Greek figures.
In the afternoon, I travelled to the ancient city of Delphi, at the base of Mount Parnassos and considered by the ancients as the centre of the world. This UNESCO World Heritage Site includes ancient buildings like treasuries, a stadium, a gymnasium, an altar, hippodrome and the Temples of Athena and Apollo.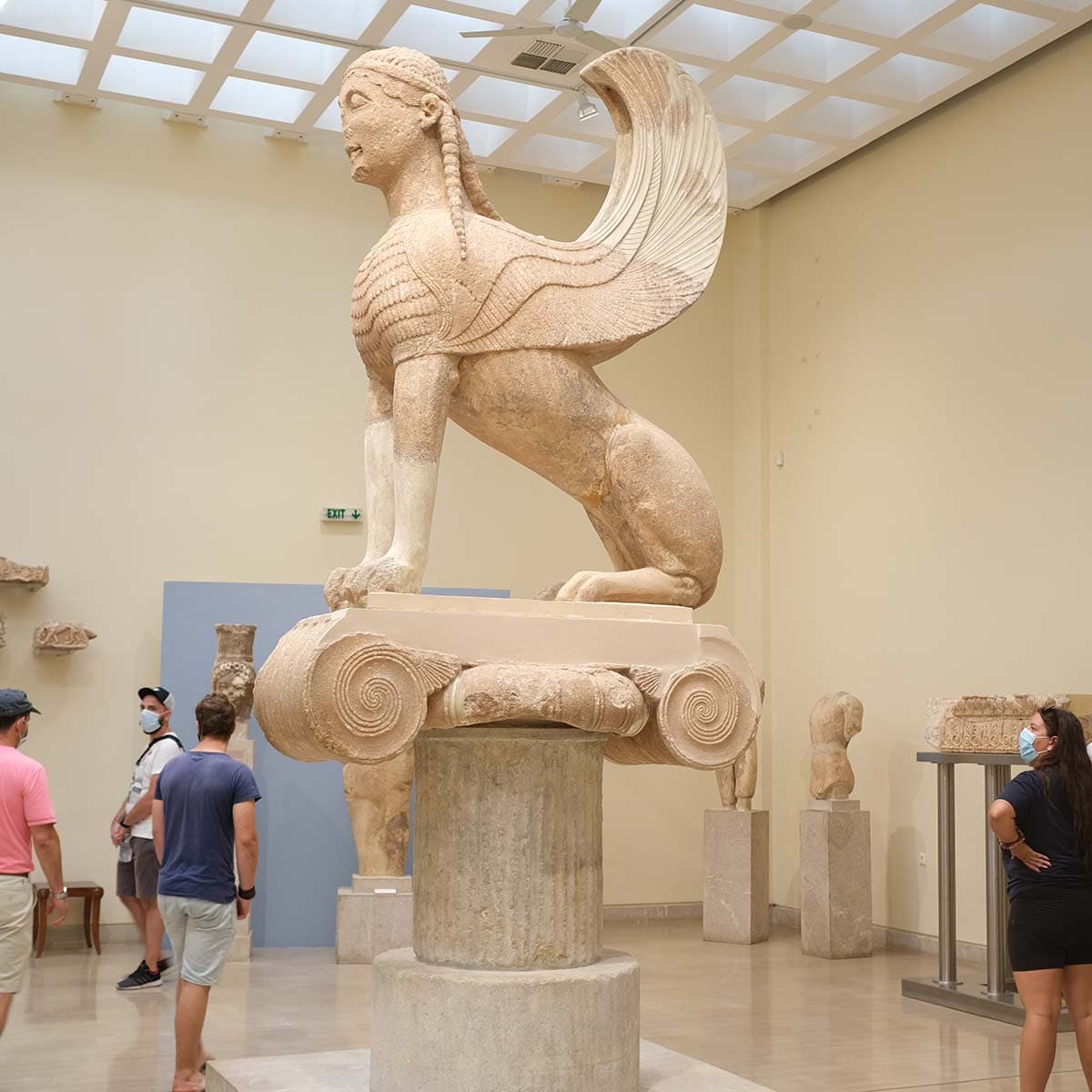 DAY 3 - Delphi
The next day, I spent some time at the Delphi Archaeological Museum, one of the most visited collections of ancient Greek sculpture and art. I saw the marble Sphinx of Naxos, the 6th-century 'twins of Argos' and the famous bronze Charioteer, a life-size statue which celebrates victory in the Pythian Games of approx. 475 BC.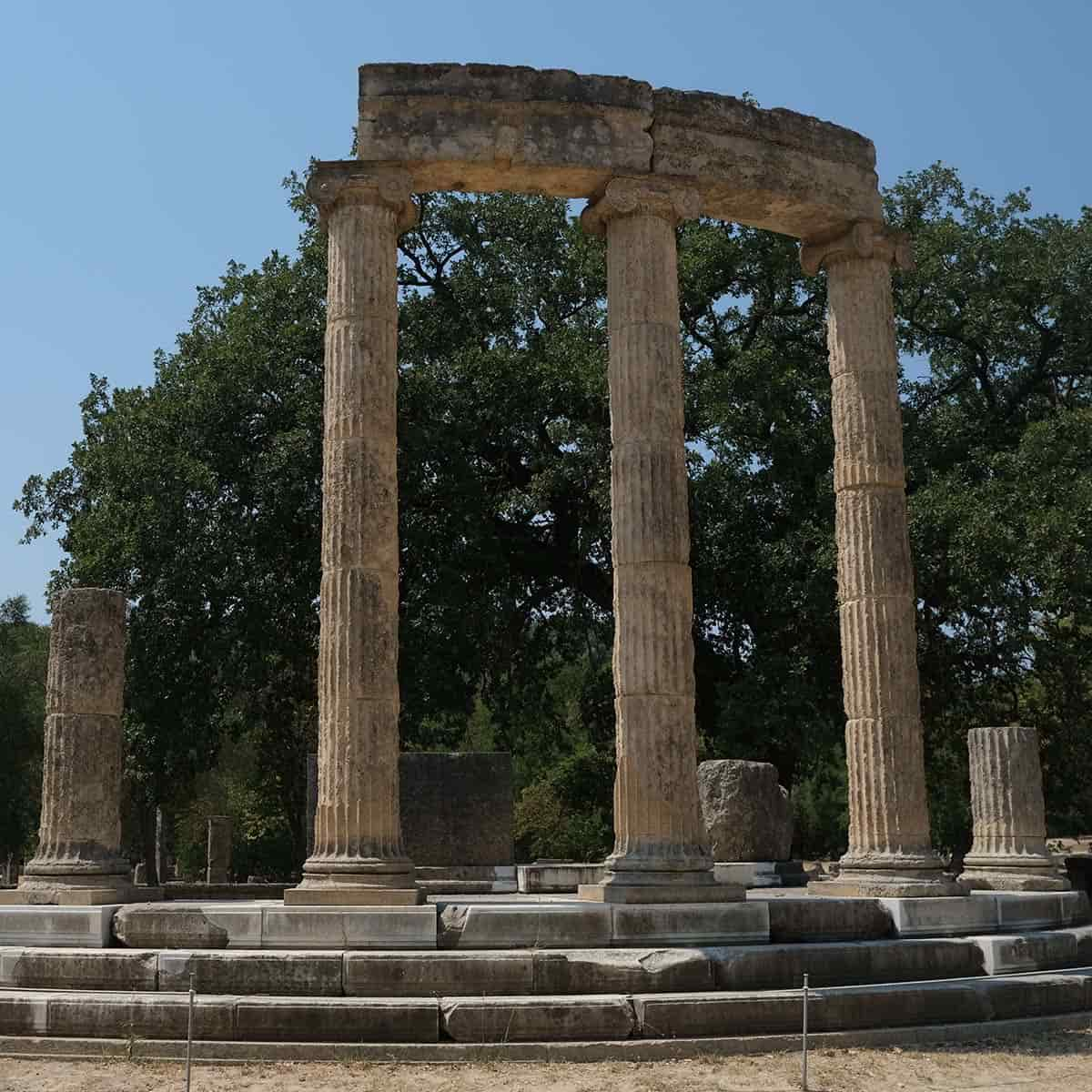 DAY 4 - Olympia/Náfplio
On day four, I explored the archaeological site of ancient Olympia, the birthplace of the Olympic Games. I wandered through the ancient olive groves which helped influence the winding olive branches in the Odyssey design, to see remains of the Temple of Hera (today the starting point of the Olympic torch relay), the Temple of Zeus (a model for the development of Doric architecture) and the great Stadium of Olympia.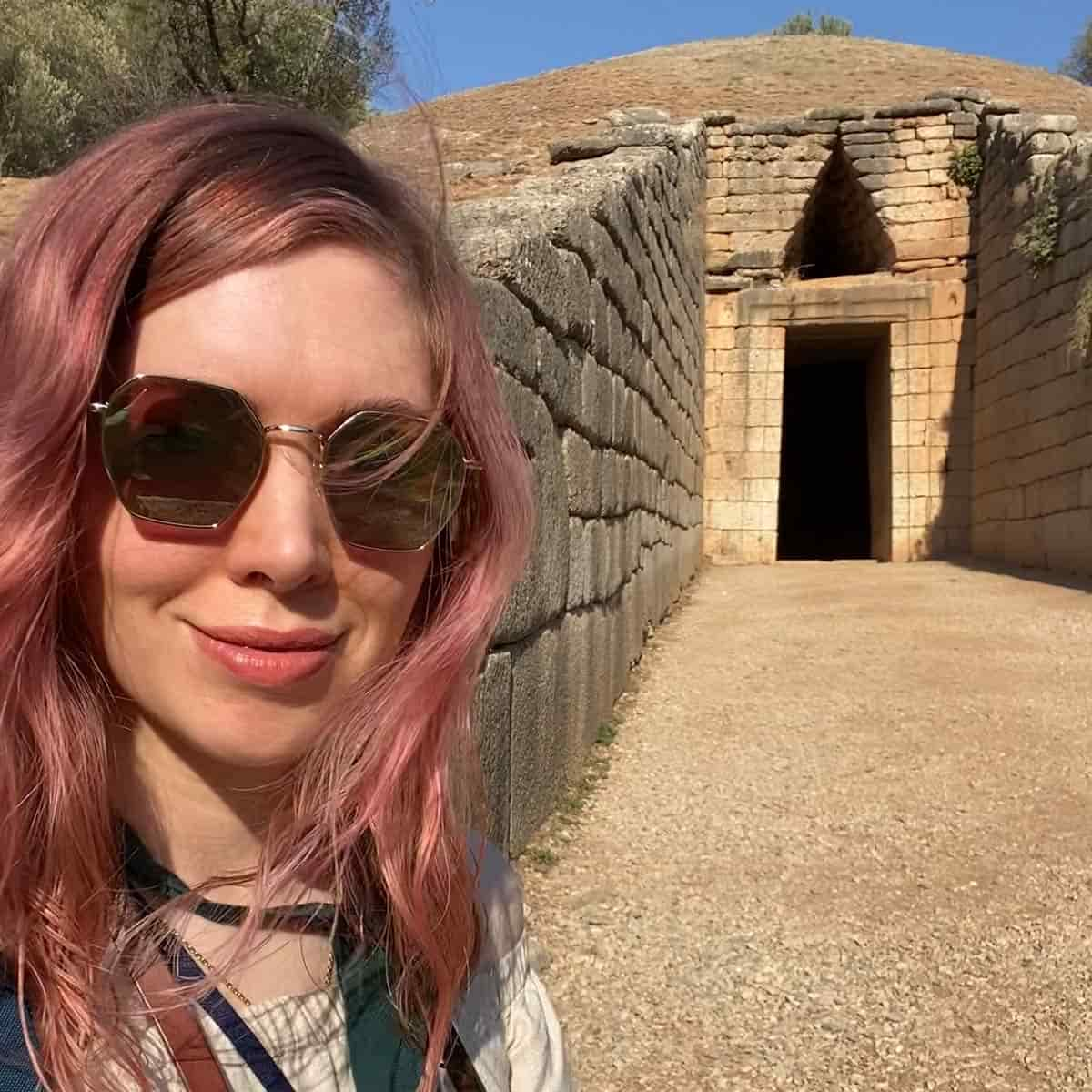 DAY 5 - Náfplio
On day five, I headed out on a guided tour of the ruins at the city of Mycenae; once a major settlement of Greek civilization, Mycenae was occupied during the Neolithic period around 4000 BC, and is linked to the mythology in Homer's epics the Iliad and the Odyssey.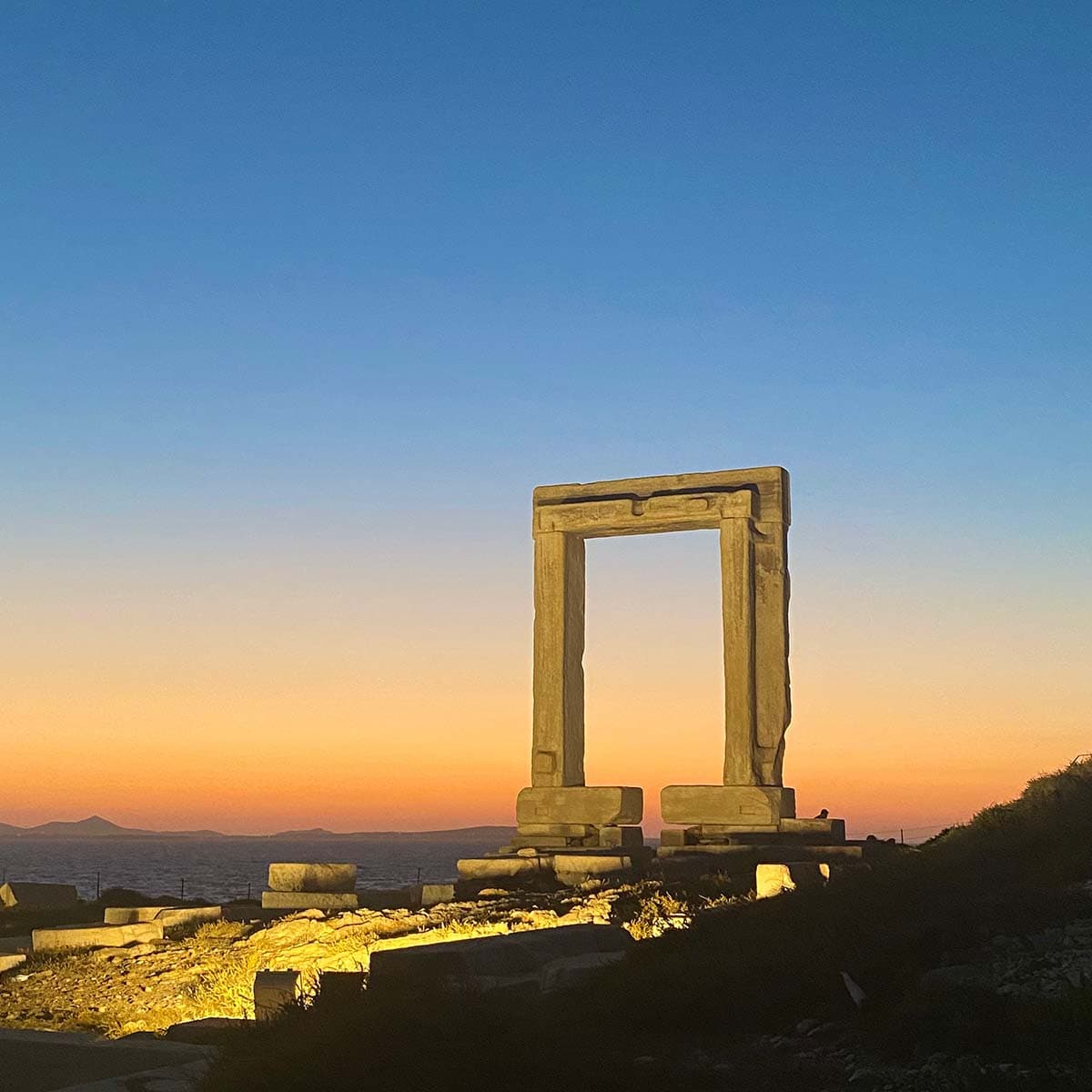 DAY 6/7 - Náxos
On day six I boarded a ferry bound for Náxos, the largest of the Cyclades Islands. I explored the old town and walked to the ancient Temple of Apollo overlooking the sea at sunset.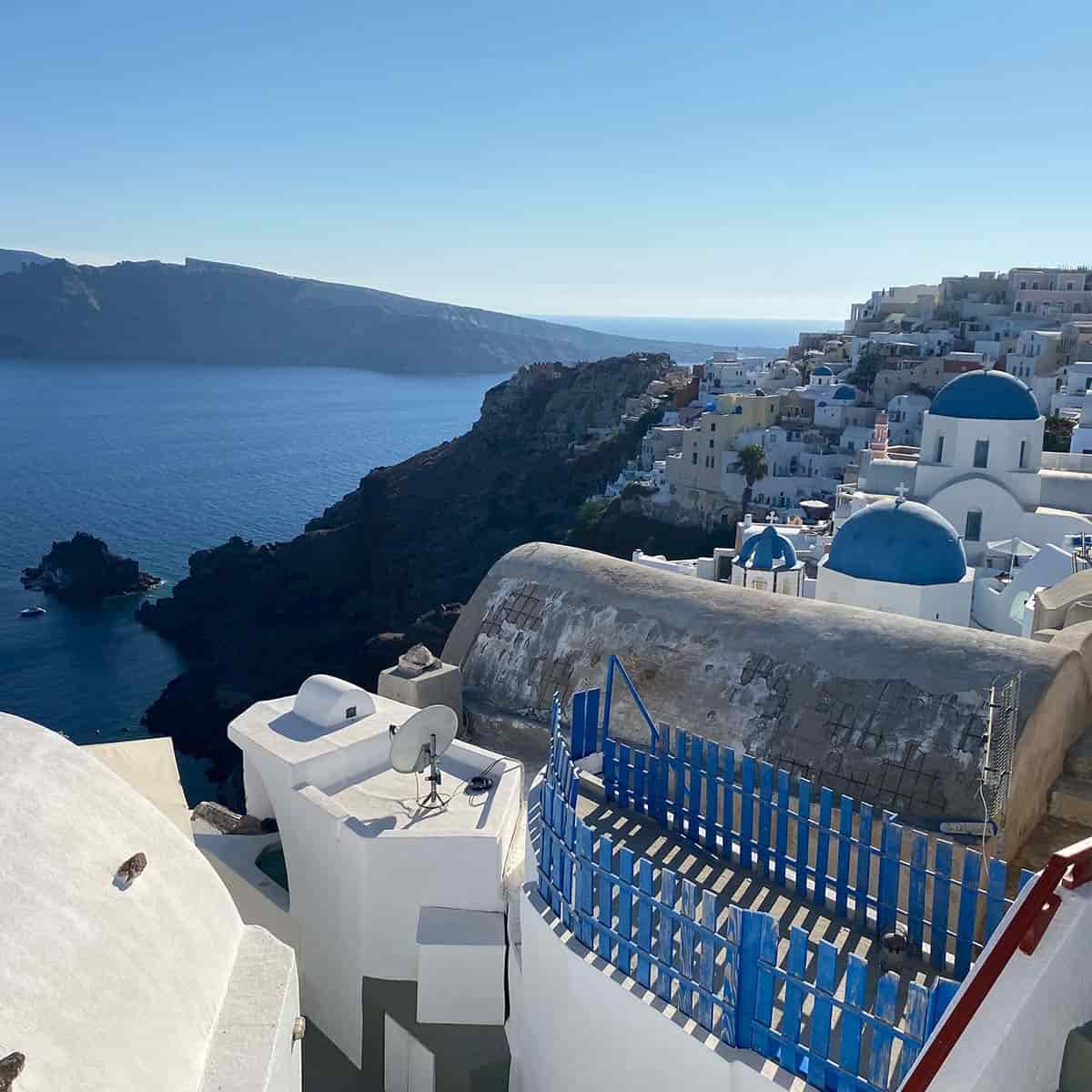 DAY 8 - Santorini
Final stop, Santorini! As soon as I arrived, I jumped aboard a boat excursion around the bays of Santorini, taking in the beauty of the iconic whitewashed buildings and the coast in all its splendour. We visited Santorini's "caldera" - the cauldron-shaped formation that resulted from an ancient volcanic eruption, which created this mystical group of islands.
After an inspirational trip, I headed home to peruse my many photos, read more Greek myths and legends and create my Odyssey design.