3 ways to style the Odyssey Silk Skinny Scarf this Summer with Susan Blakey
3 ways to style the Odyssey Silk Skinny Scarf this Summer with Susan Blakey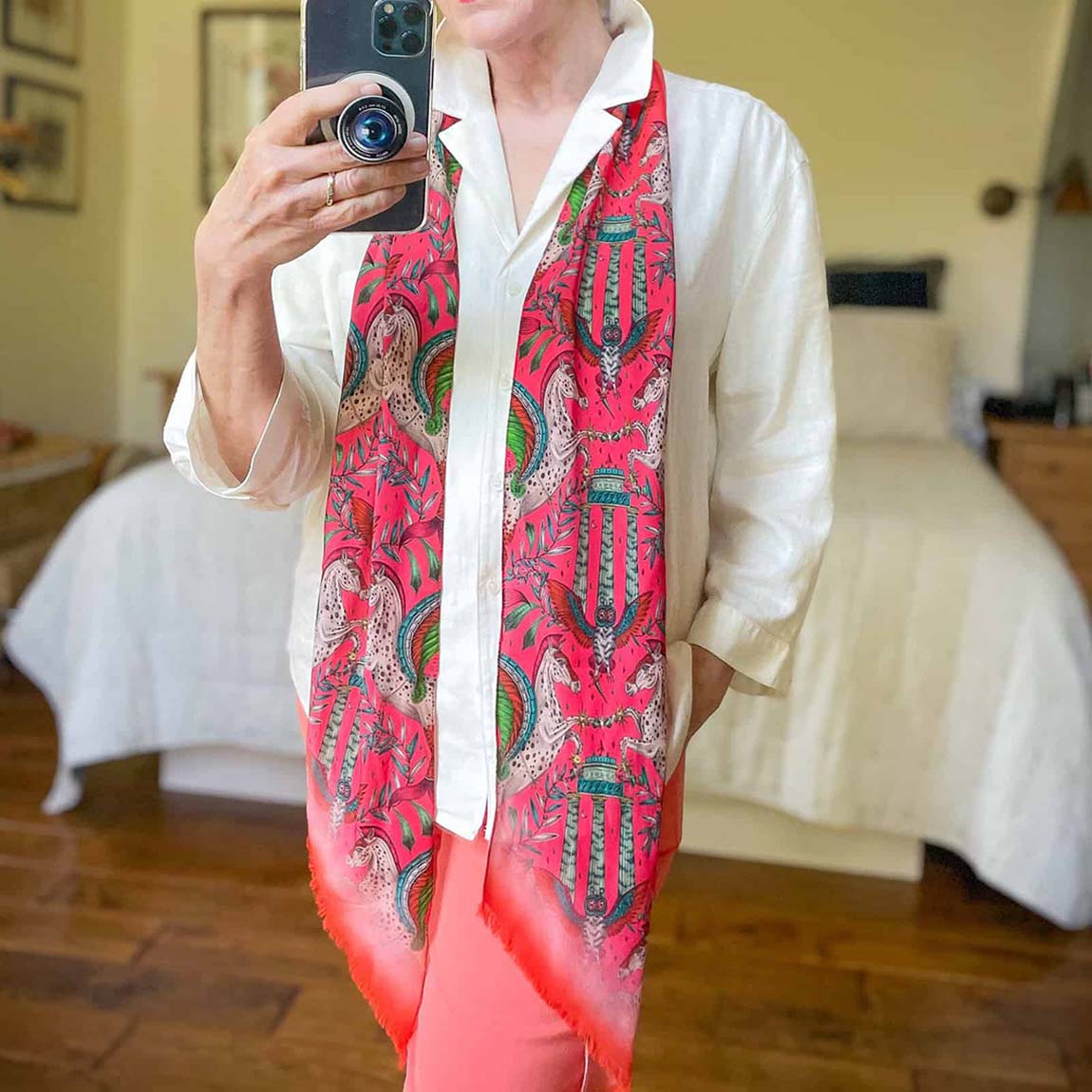 1. Drape over a popped collar
This scarf is so light, and perfect for summer! Draped casually like this over a popped collar, it adds some lively colour and pattern without heat.
Shop the Odyssey Silk Skinny Scarf
They can add colour, pattern, and personality to an outfit, and keep your neck warm in cooler seasons. But you don't need to stash all your scarves away until autumn.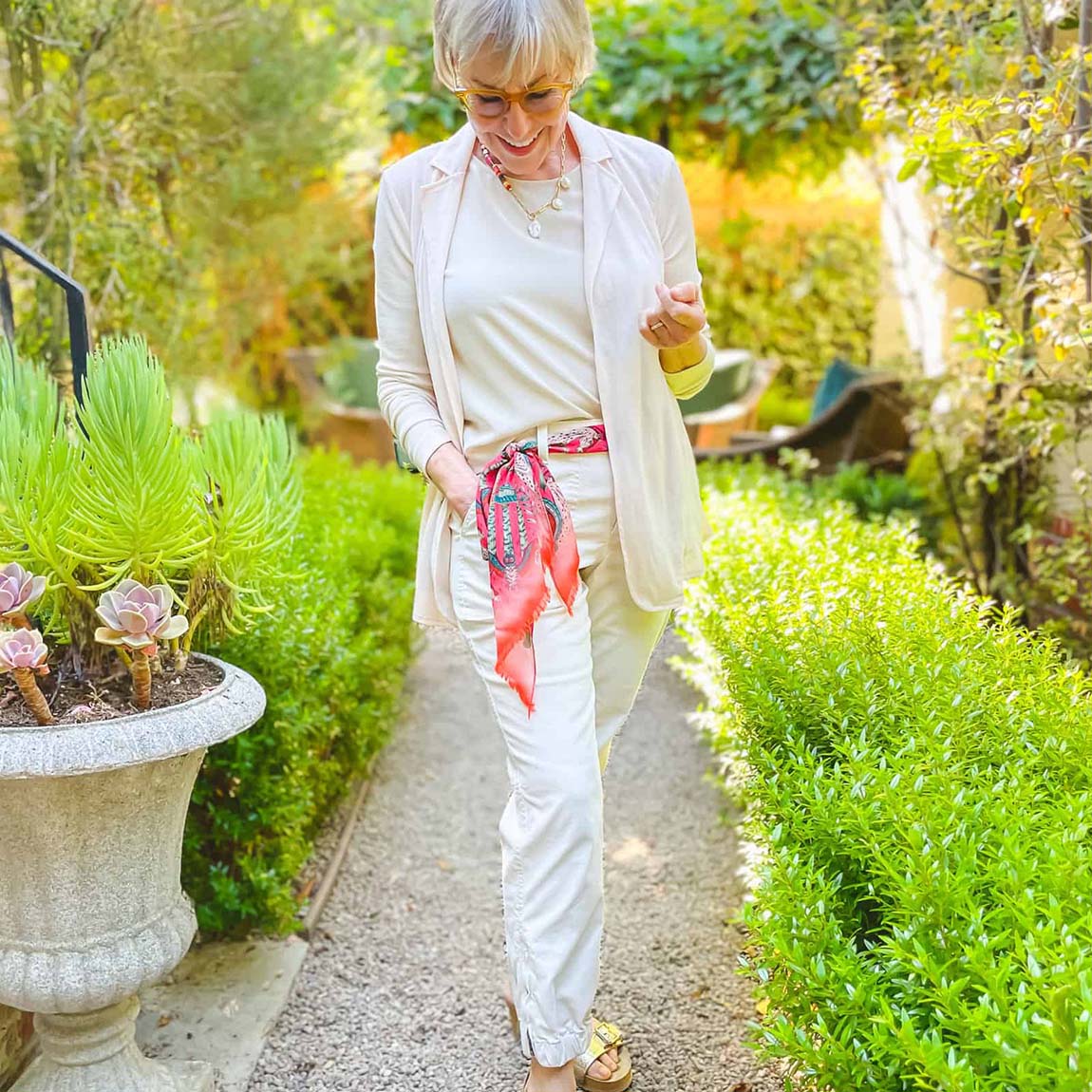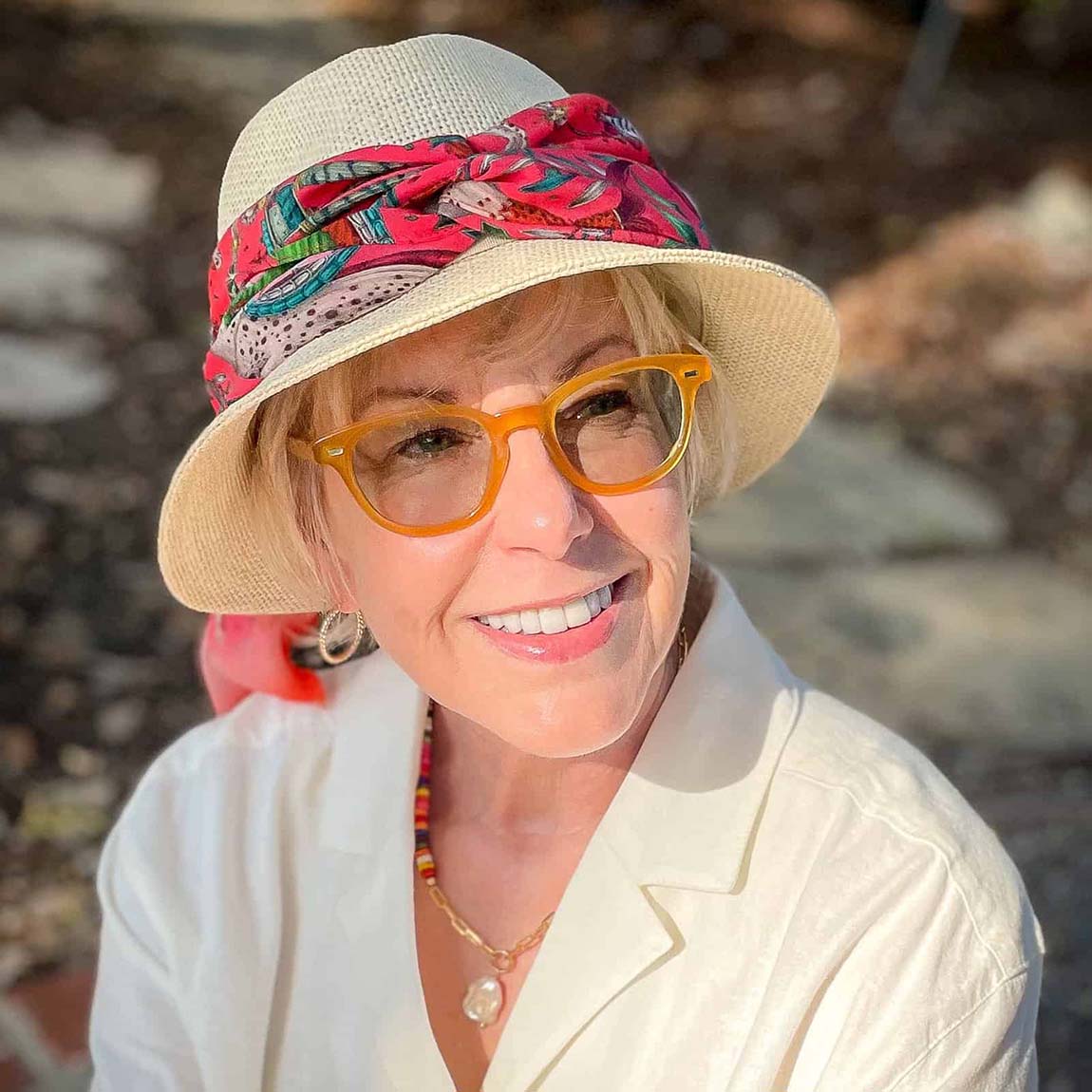 3. Wear as a hat band!
Another option that also adds some colour near your face, and is fuss-free...tie the scarf as a hatband! Watch Susan tie the Odyssey Silk Skinny Scarf in Spring - Pink in the video below.
Shop the Odyssey Silk Skinny Scarf