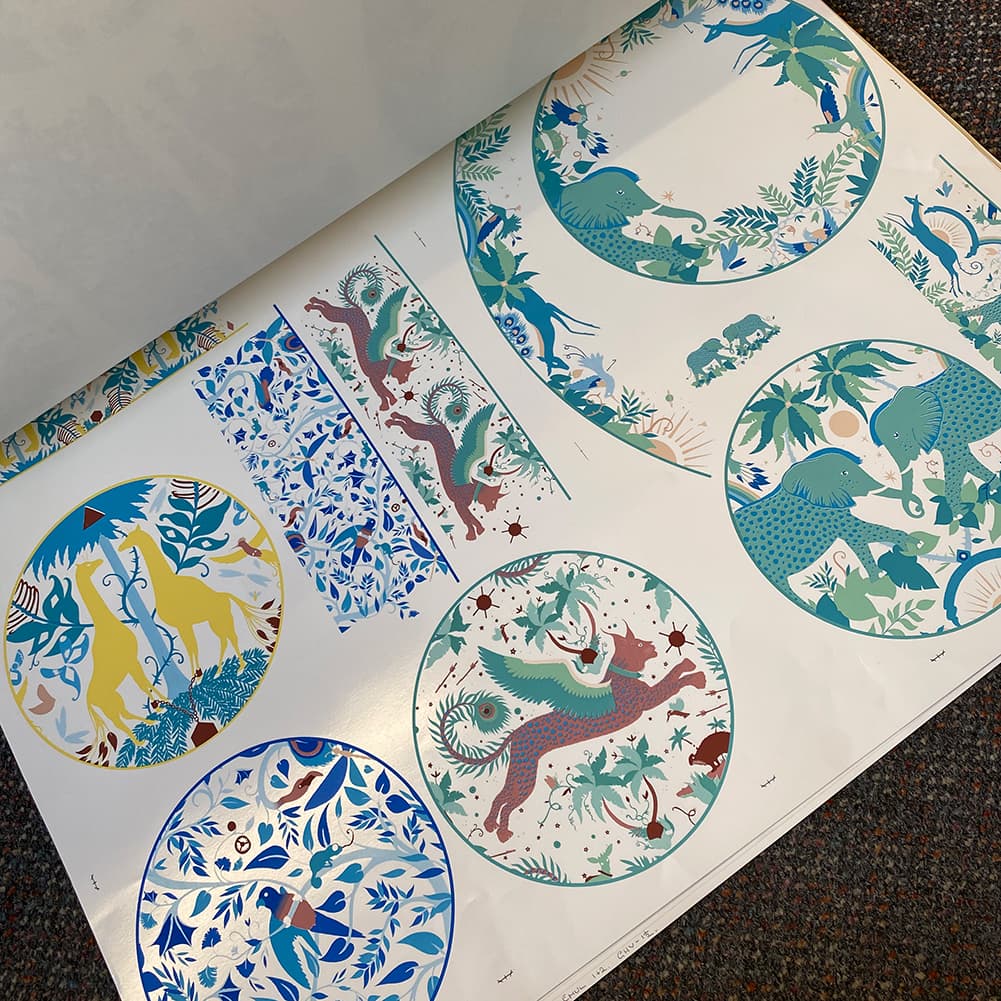 1. Lithographs are printed
Firstly, the lithographs are produced. Using 12 separate layers of colour printed individually using a silkscreen printing method.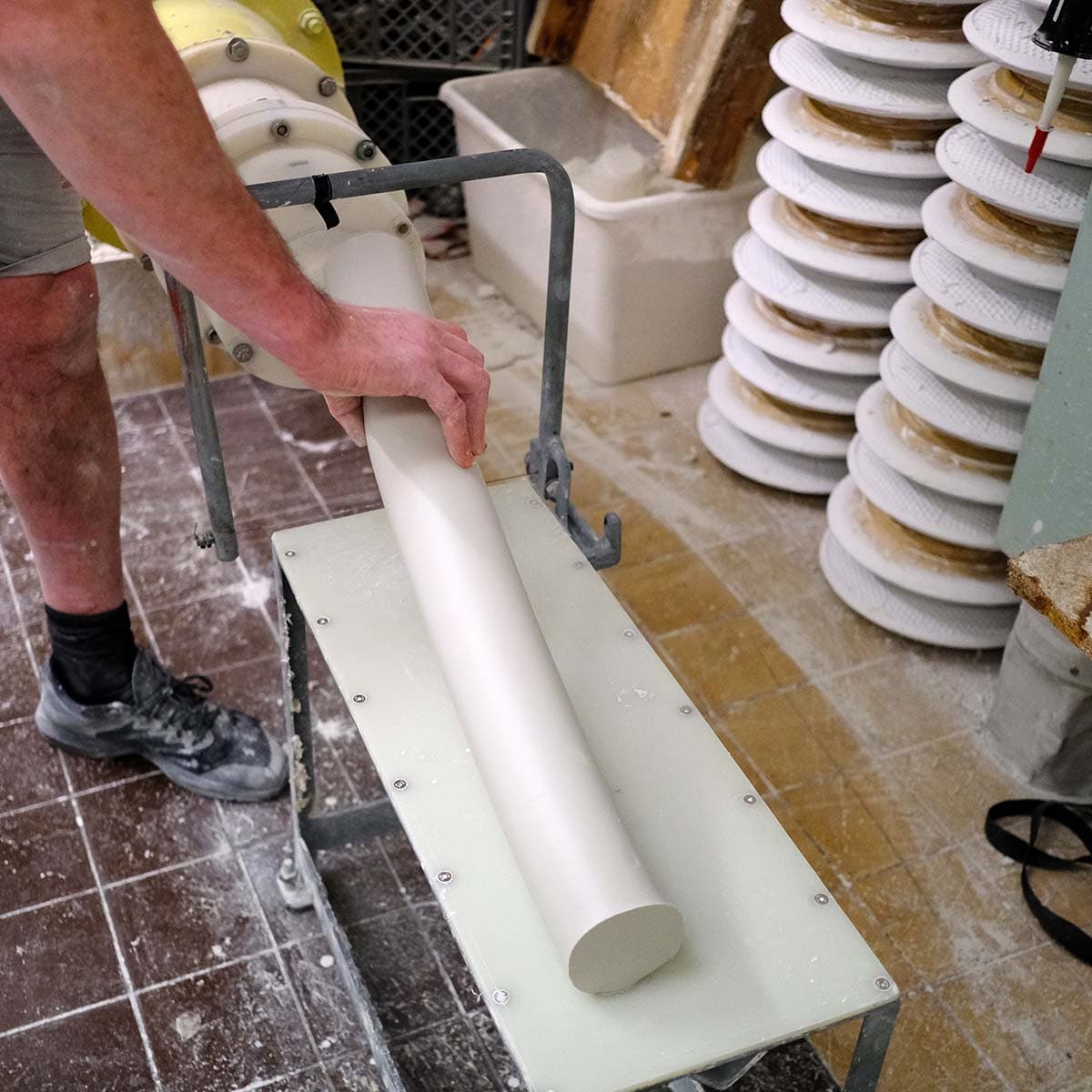 2. Clay is filtered and extruded
Then, at our fine china factory the clay is filtered and extruded to create rolls of clay.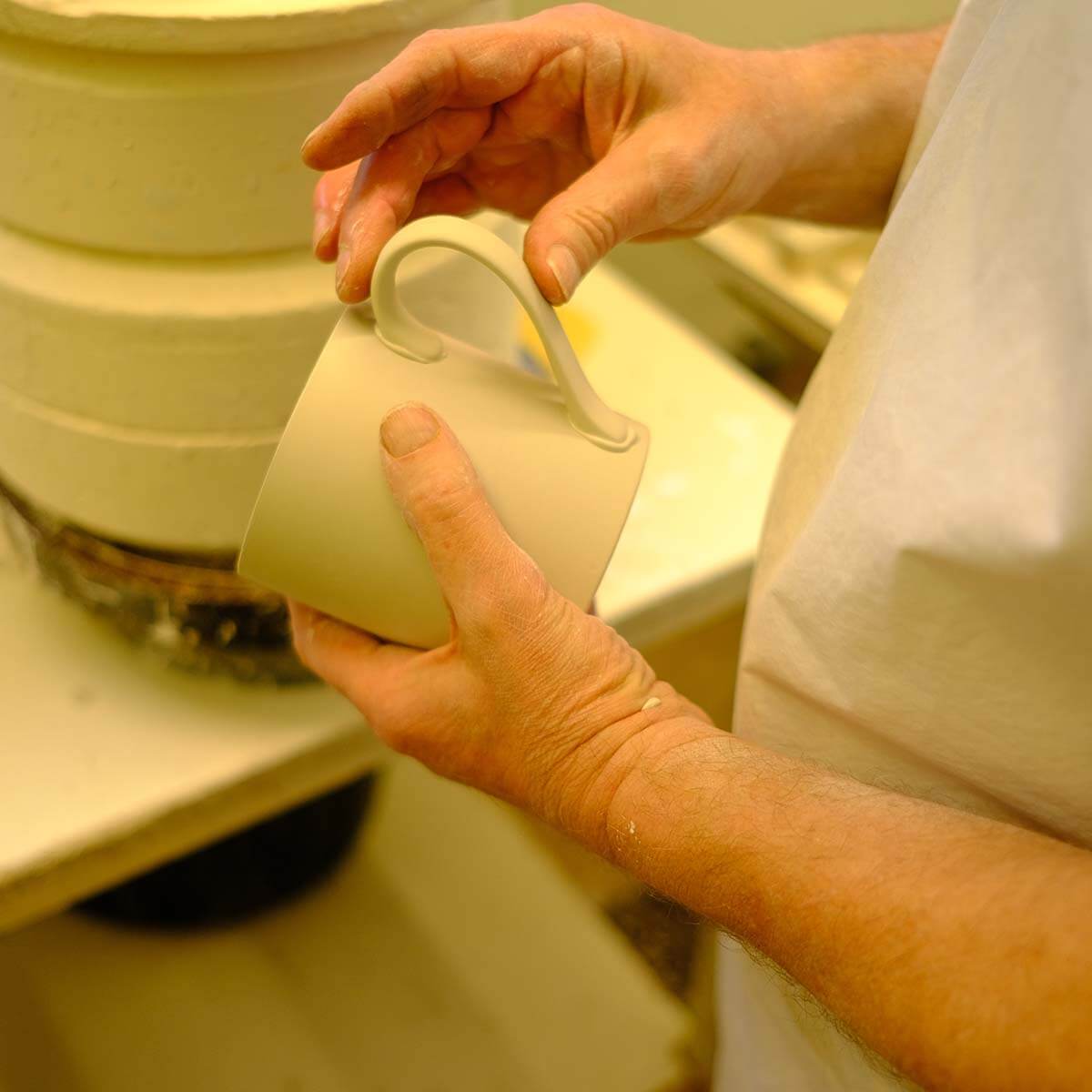 3. Mug shape is moulded and handles are attached
The clay rounds are added to the moulds to create the shape of the mug and it's handle. The position on the mug is scored, top and bottom, two dabs of slip are added to the handle and then the handle is added.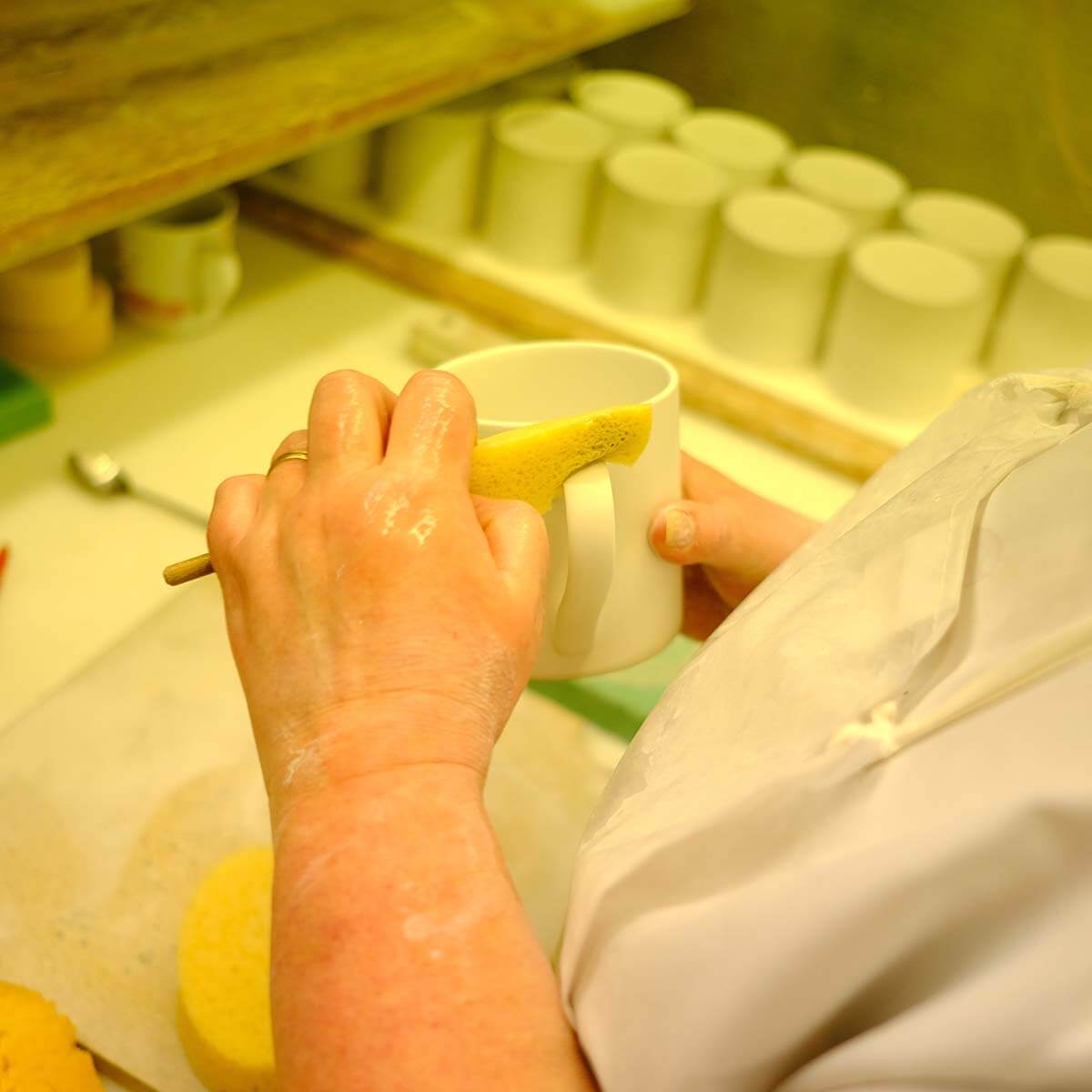 4. Sponging
The mugs are sponged and fettled ahead of firing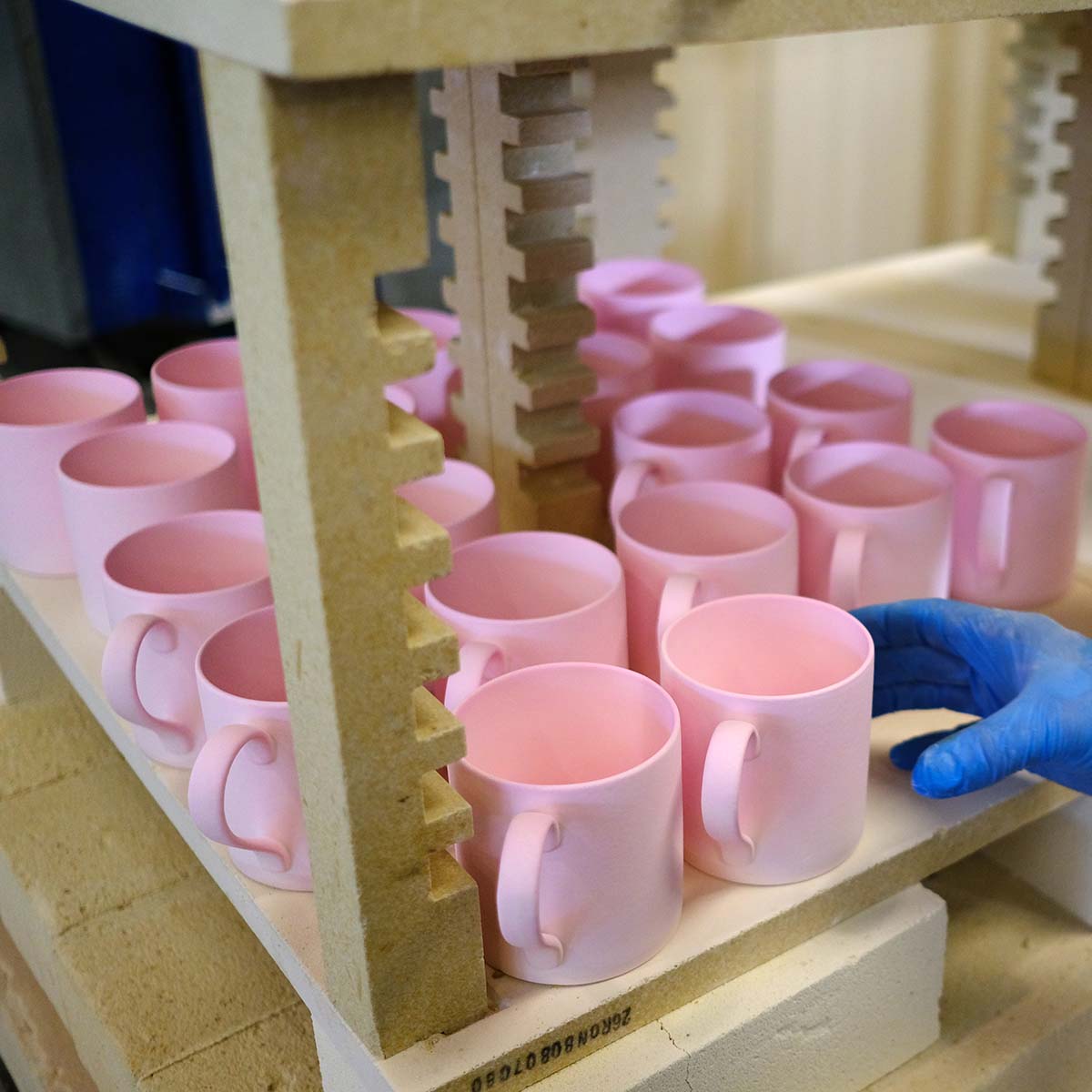 5. Biscuit firing - 1240°c
In this first firing, residual moisture, crystalline-bound water as well as organic components are dissolved and burned from this dried blank. Through this the moulded blank hardens and changes to a stable condition as a fired body.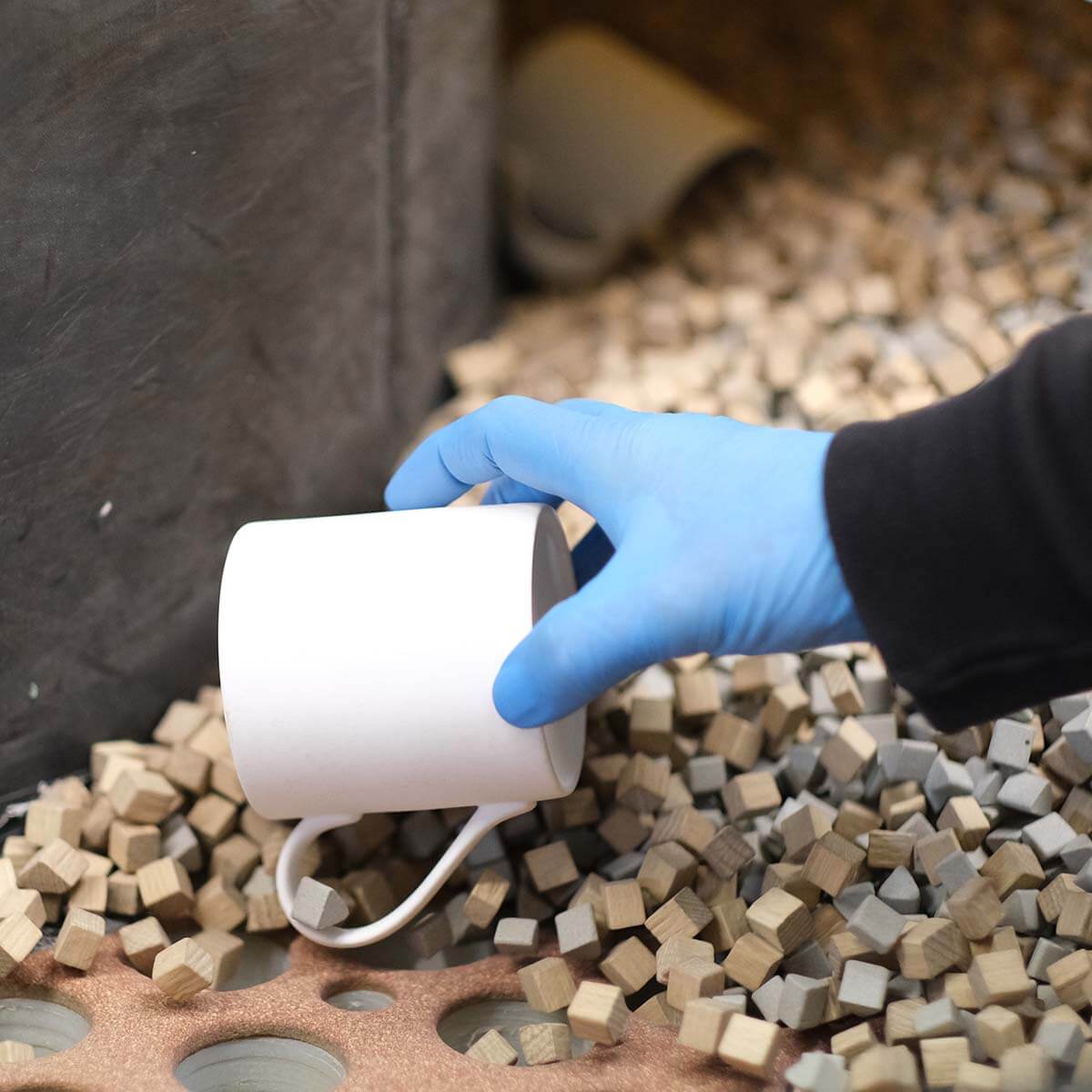 6. Vibro
The biscuit fired mugs are added to the Vibro machine to clean and polish the ware before glazing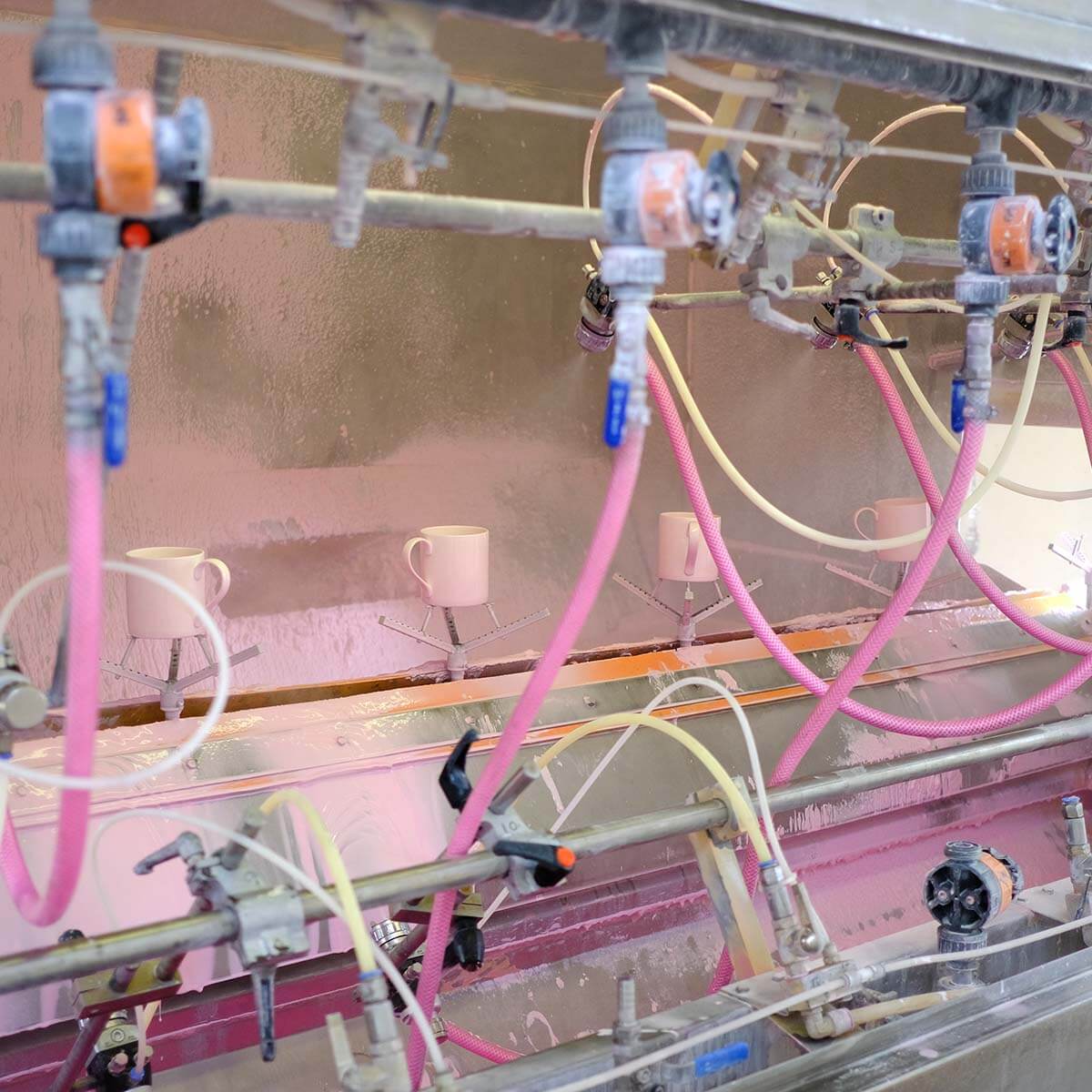 7. Glazing
A liquid glaze is added to each mug using a conveyer belt. Taking the mugs through the pink liquid glaze and onwards to a heated chamber to dry.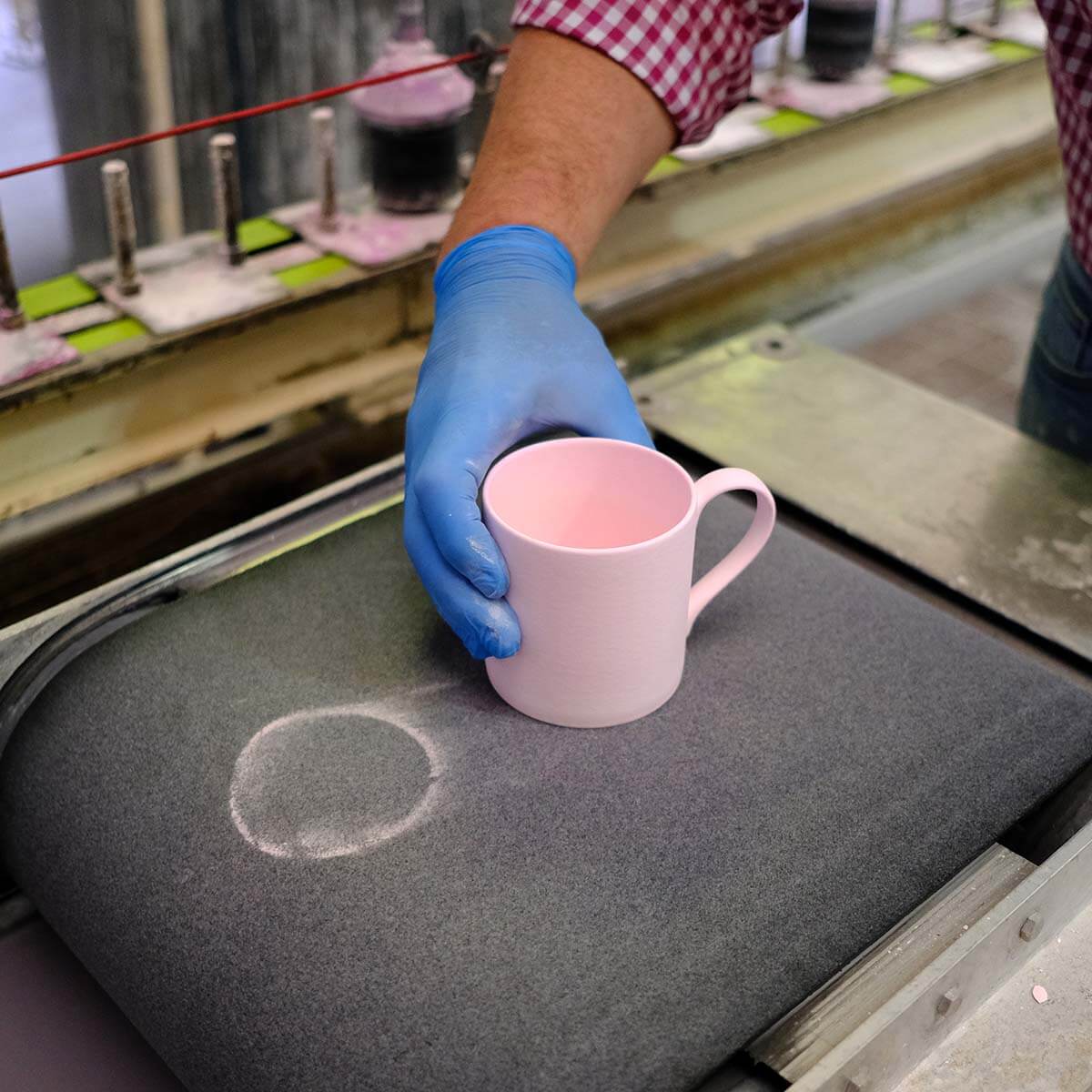 8. Foot-wiping
Each mug is foot-wiped to avoid them sticking to the kiln batts during glost firing.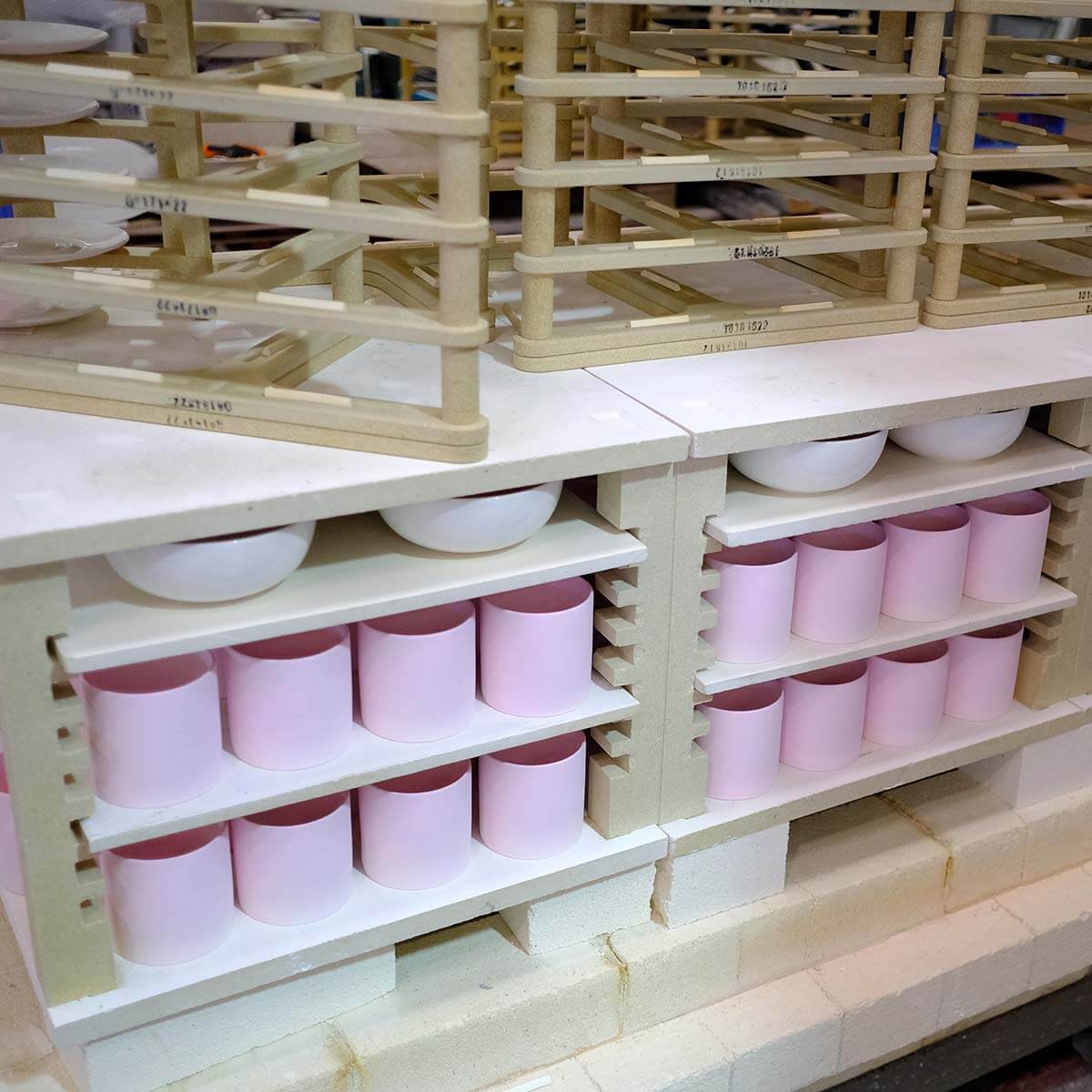 9. Glost firing - 1085°c
During the glost firing (also known as the glaze firing or second firing) process, the glaze melts on the fired body and forms a vitreous, glass-like surface.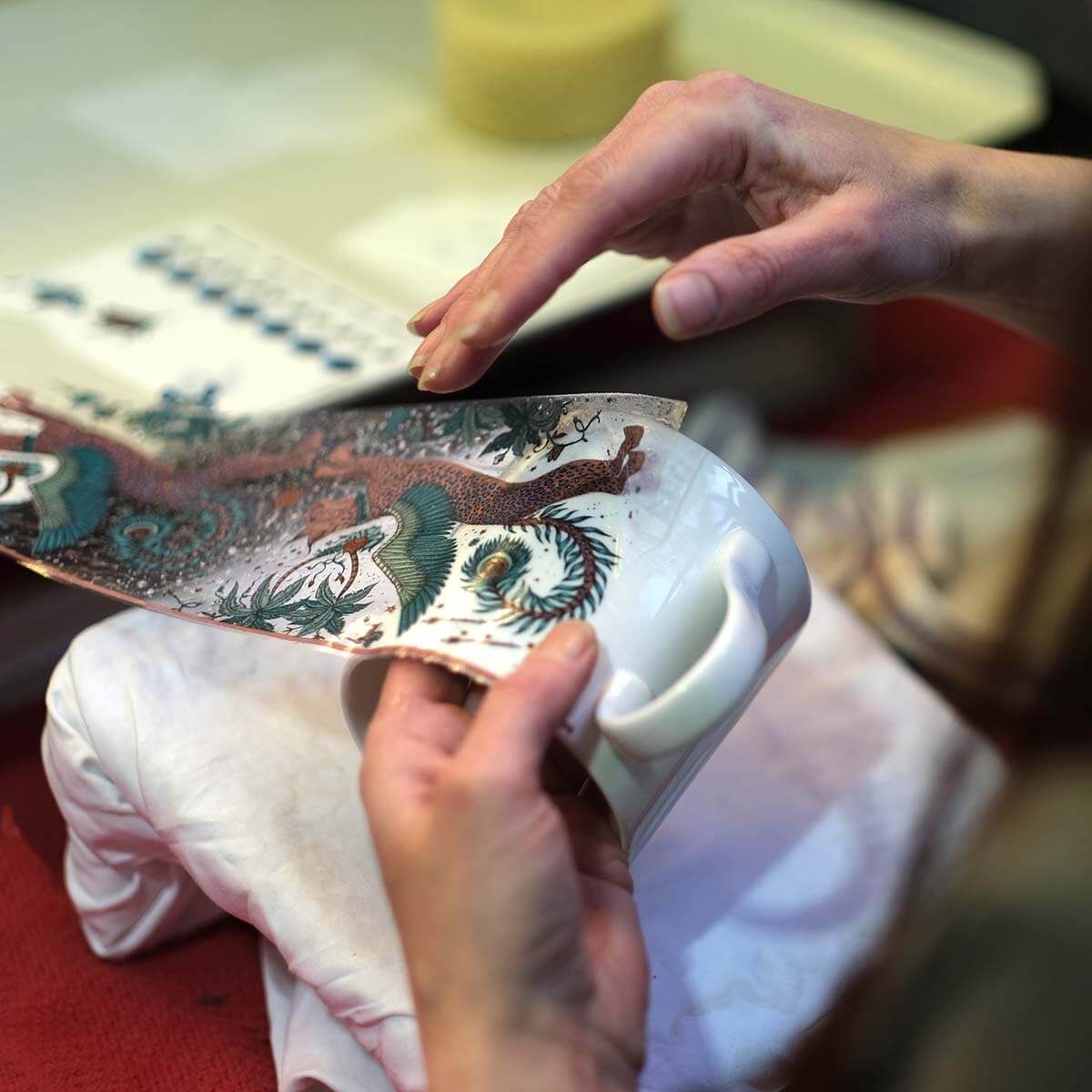 10. Lithographs applied
Four separate lithographs are added to each mug; on the handle, face, inside rim and base. The lithographs are dipped in water which lifts the design from the backing and these are then slid onto the piece and positioned with the help of a sponge.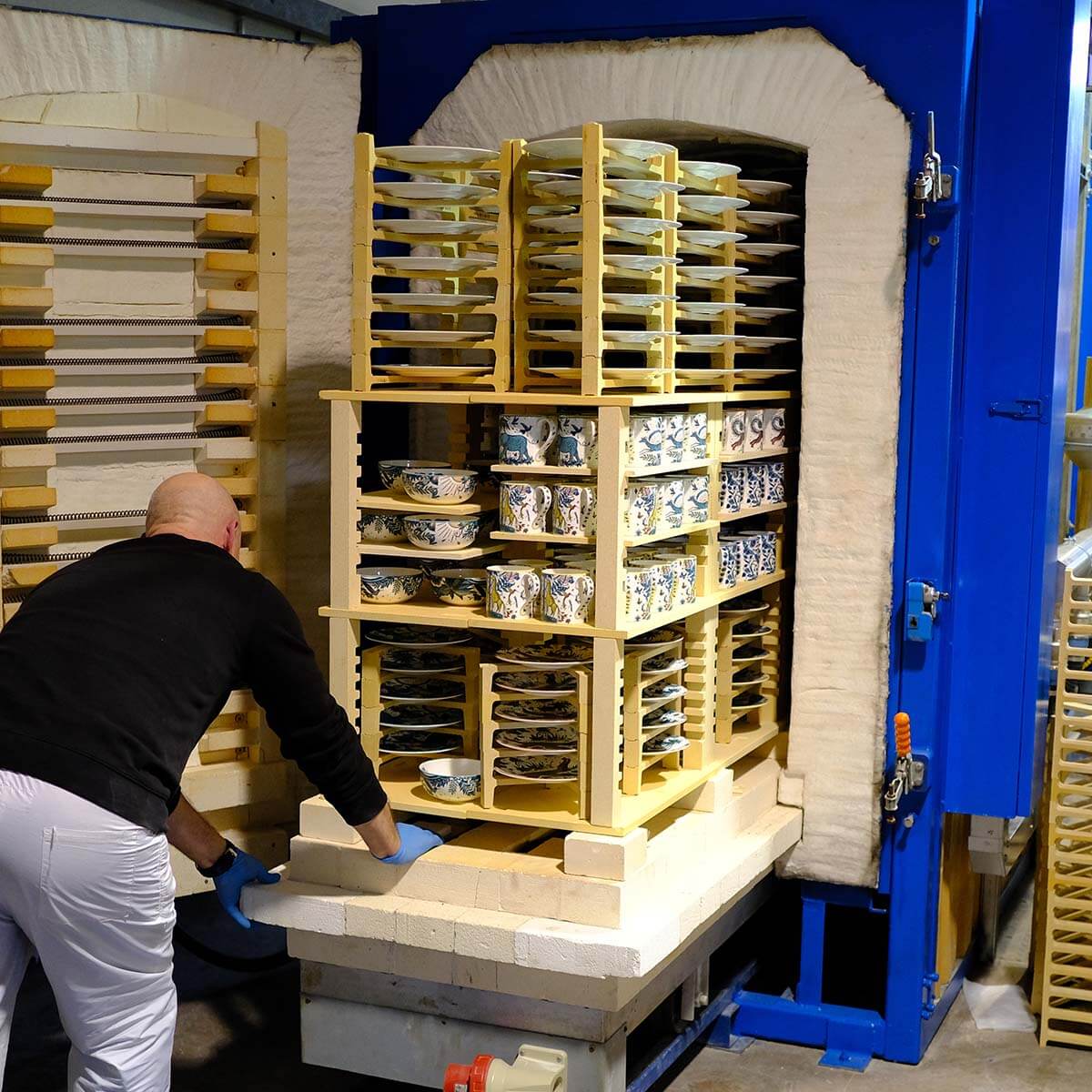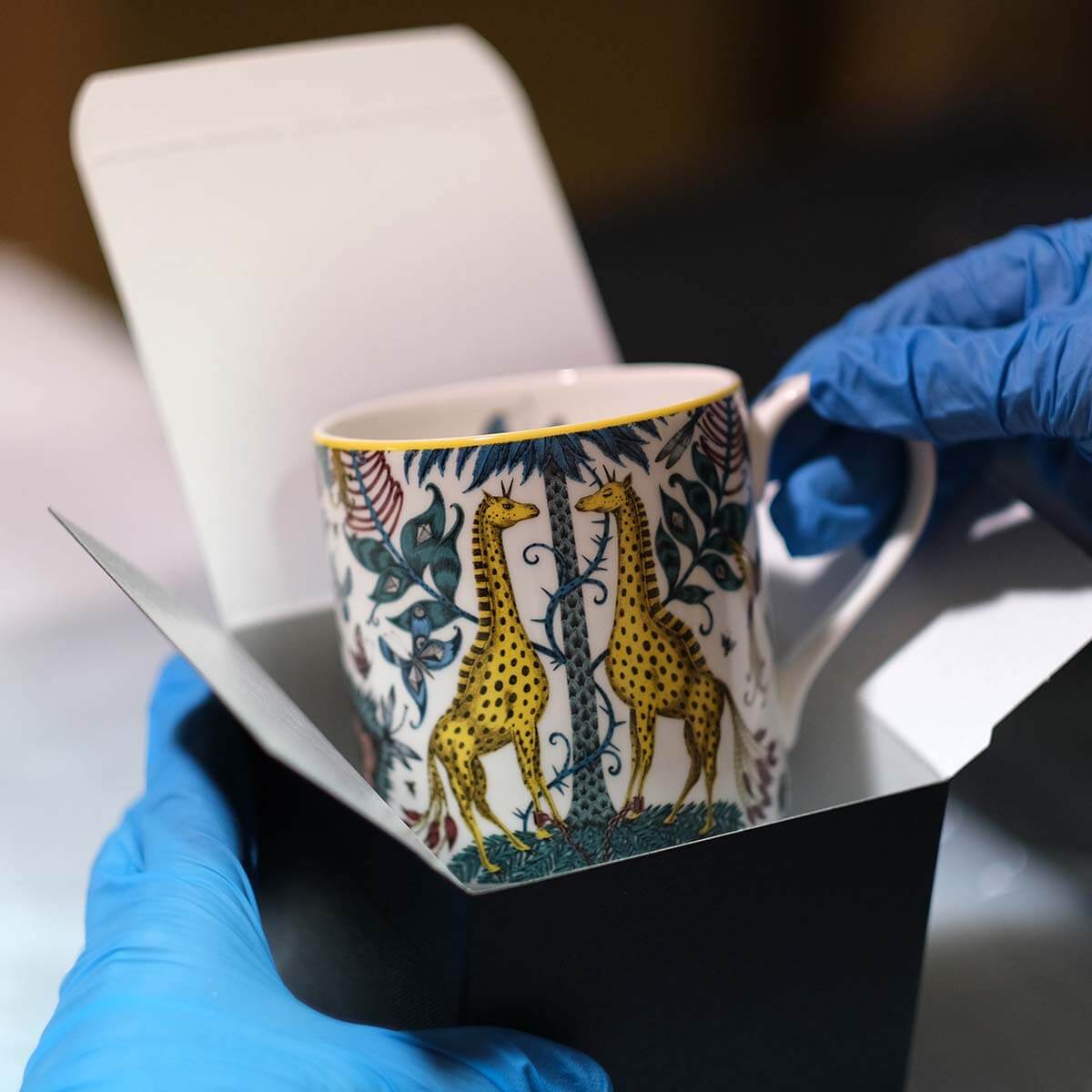 12. Quality control and packaging
Each mug is checked thoroughly and placed in our magical gift boxes complete with gold embossed Emma J Shipley logo.