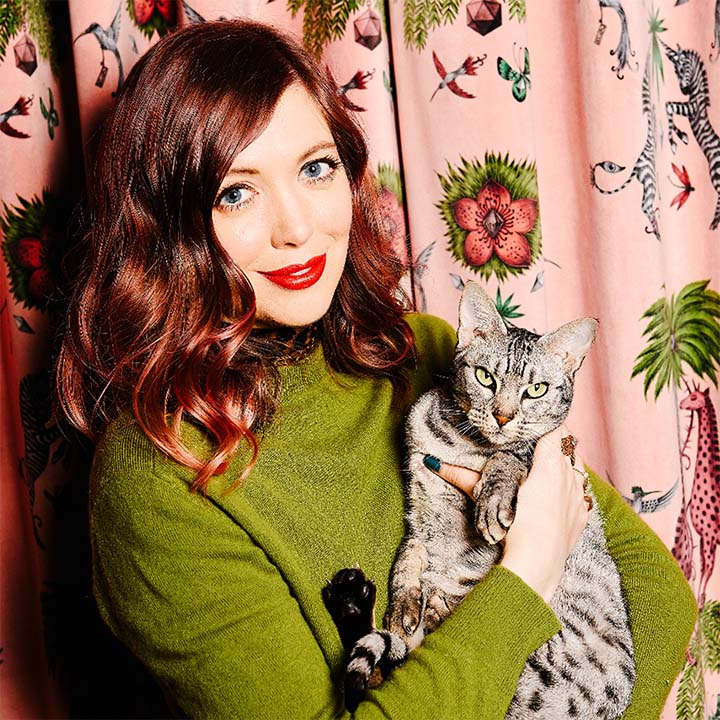 So much of what we do is driven by women and I feel so privileged to be surrounded by the EJS team and the extremely talented crafts(wo)men we work with on a daily basis. I want to take this opportunity to honour all of them - strong women support each other⁠⁠. Emma - Founder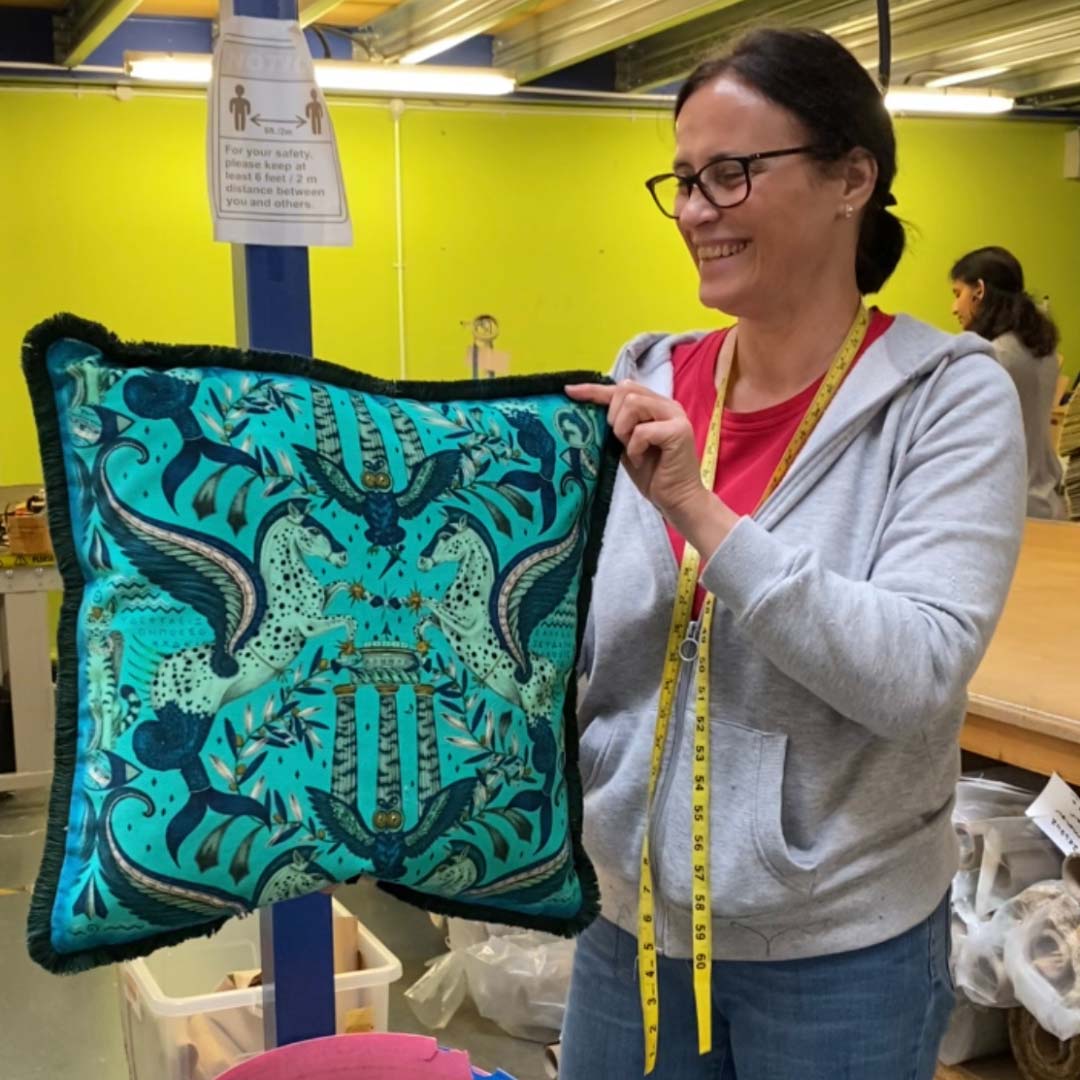 Cushion Makers,📍 Reading, UK
Stitch by stitch, each of our magical silk and velvet cushions are lovingly and ethically handmade in the UK.
Sylvie says... "It is a privilege to work with innovative, creative and quality products. Teamwork between both companies is of utmost importance and the EJS team are a joy to work with."
Explore Cushions
Design Team 📍 Shoreditch, UK
Our wonderful all-women design team, work with our wonderful makers to ensure my designs are translated into the most beautiful products 🌈
Helen says... "I have worked as part of the design team with Emma J Shipley (off and on) since 2015. I keep returning to the company because I am really passionate about sustainability and ethics in design and these are products I love that uphold my values. As a woman in design, it is inspiring to see a gifted woman designer run a successful business that celebrates the natural world in such a beautiful way. "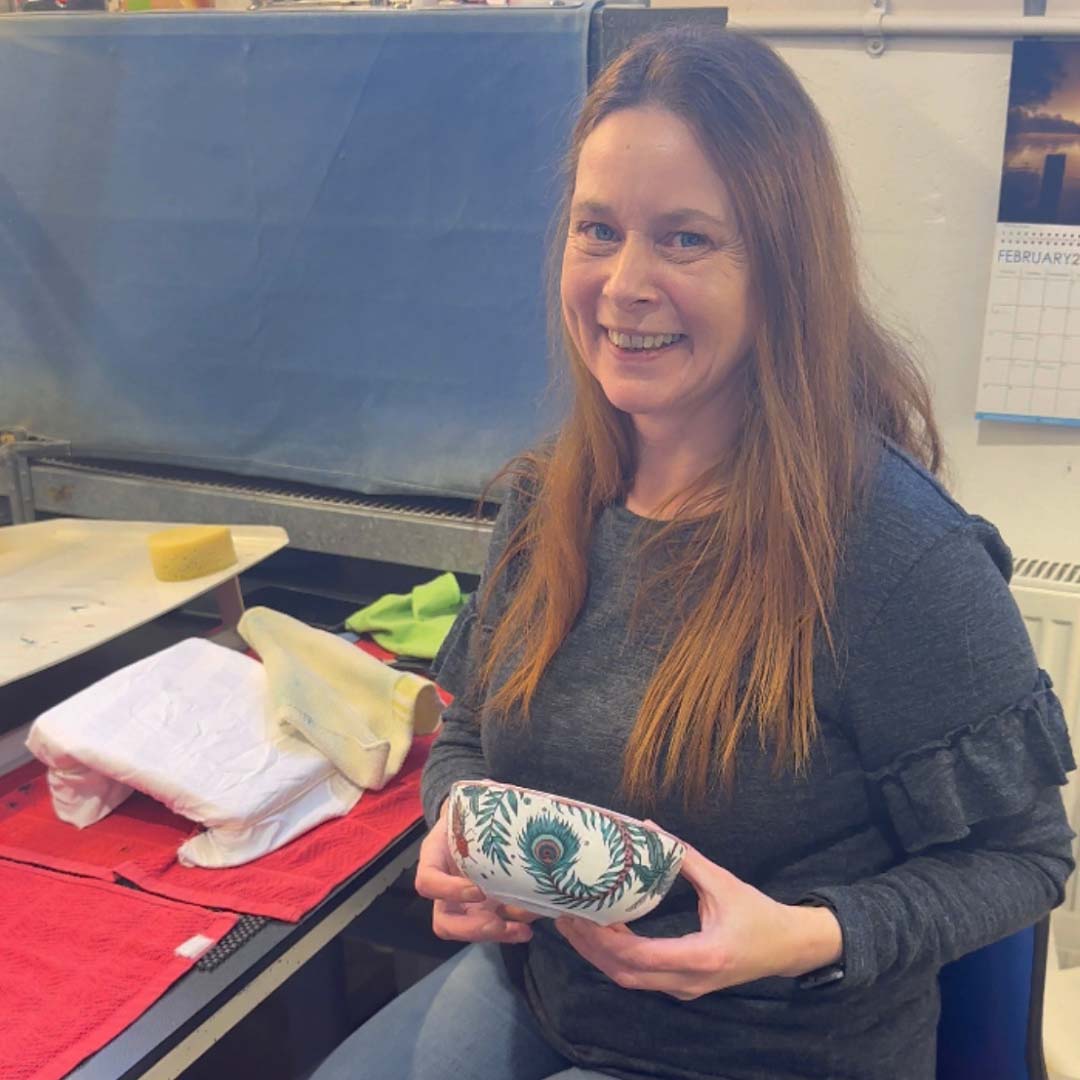 Fine China Artisans 📍 Stoke-On-Trent, UK
Step-by-step, our skilled artisans carefully handcraft each item in our Fine China Dining collection, in the historic home of bone china, transforming them into vibrant works of art 🌈⁠⁠
Carole says... "The EJS team are a joy to work with and we are very proud to produce their assortment of fine bone china tableware."
Discover Fine China
Magda, Helpful EJS Fairy📍 Shoreditch, UK
Our customer service team works tirelessly to ensure our EJS customers are looked after and delighted with their orders.
"I love being part of the EJS team and being the first point of contact with our lovely menagerie. Working as part of a small company can be fast-paced and challenging but very rewarding."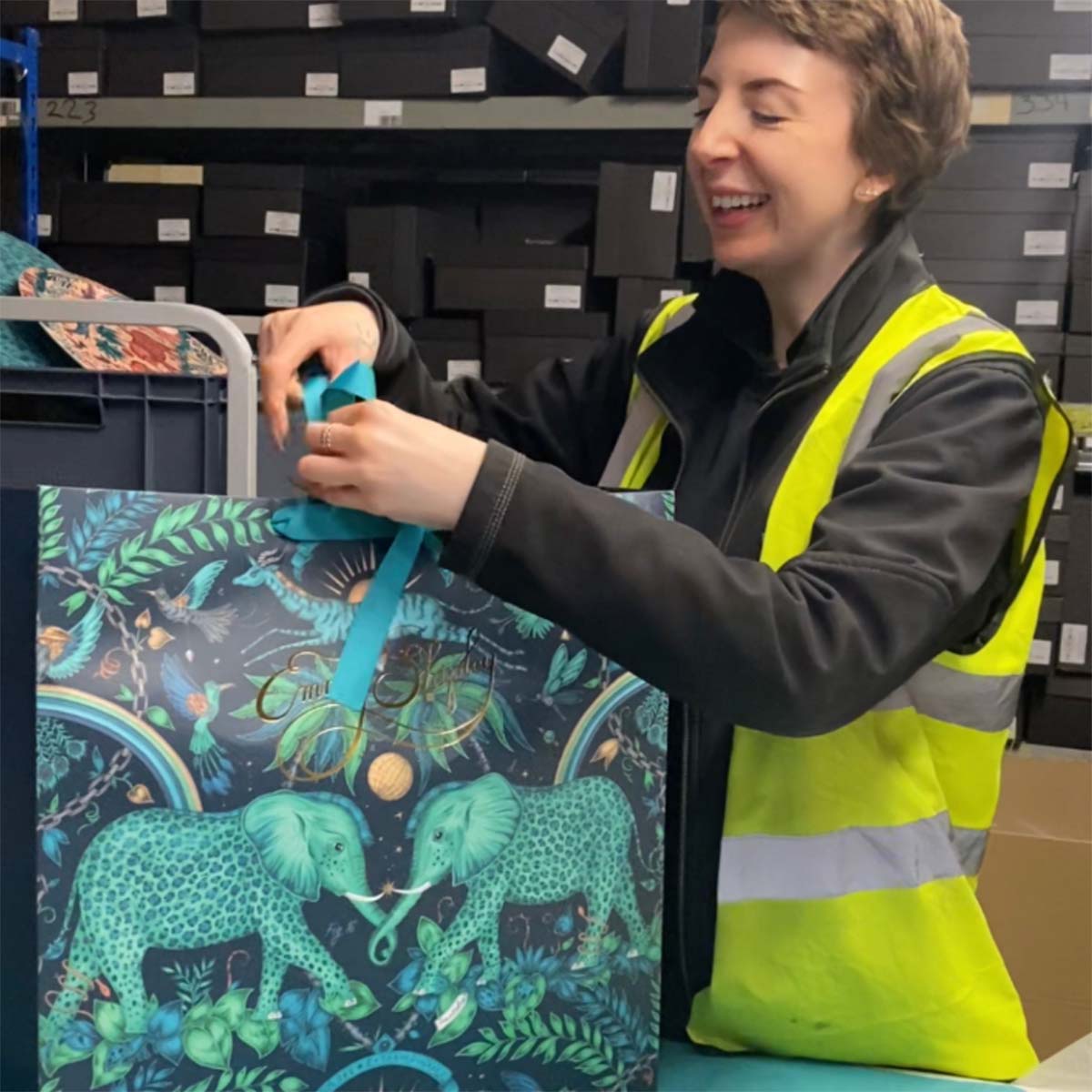 Warehouse Wizards 📍 Surrey, UK
Hannah and her team lovingly hand-wrap each and every order, making every EJS delivery feel like a special treat!⁠
Hannah says... "I've been working with EJS for 2 years now and just love the wonderful team and the beautiful products that Emma creates. Getting to see all the unique and vibrant designs,...Makes my role an absolute pleasure - I can't wait to see what comes to the menagerie next 🥰"
Cassi, Marketing Manager📍 Shoreditch, UK
Our women-led marketing team work meticulously to showcase our magical treasures, brand values and ensure that our menagerie are kept up to speed with the latest EJS news.
"I love being surrounded by the creativity of the EJS team. Working for a brand that has such strong values and such a focus on producing unique, joy-sparking designs, makes my job a lot easier!"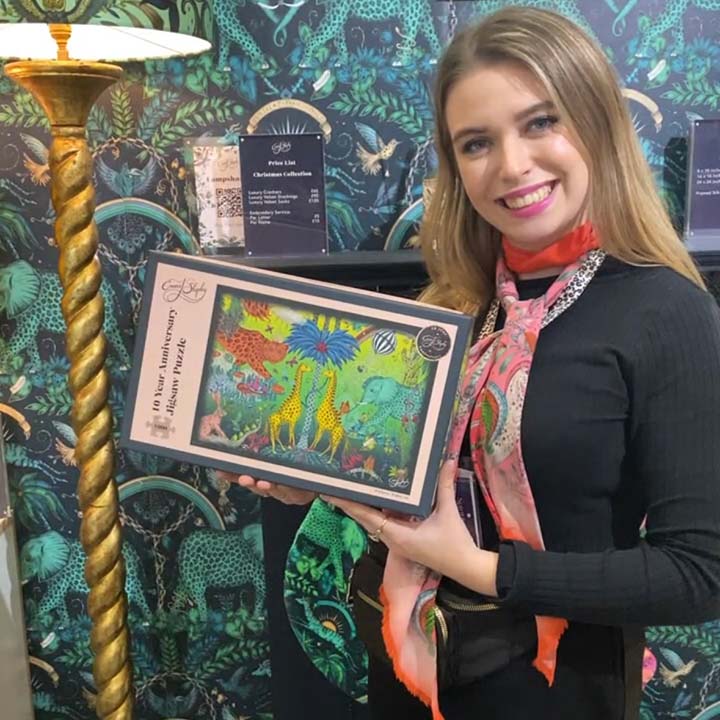 Hannah, Marketing Coordinator📍 Shoreditch, UK
"Here at EJS, every day feels like a new adventure, and being a part of a close-knit, forward-thinking team is extremely rewarding. It brings me great joy to capture the true magic of EJS and to work for a brand that is ethically and sustainably conscious."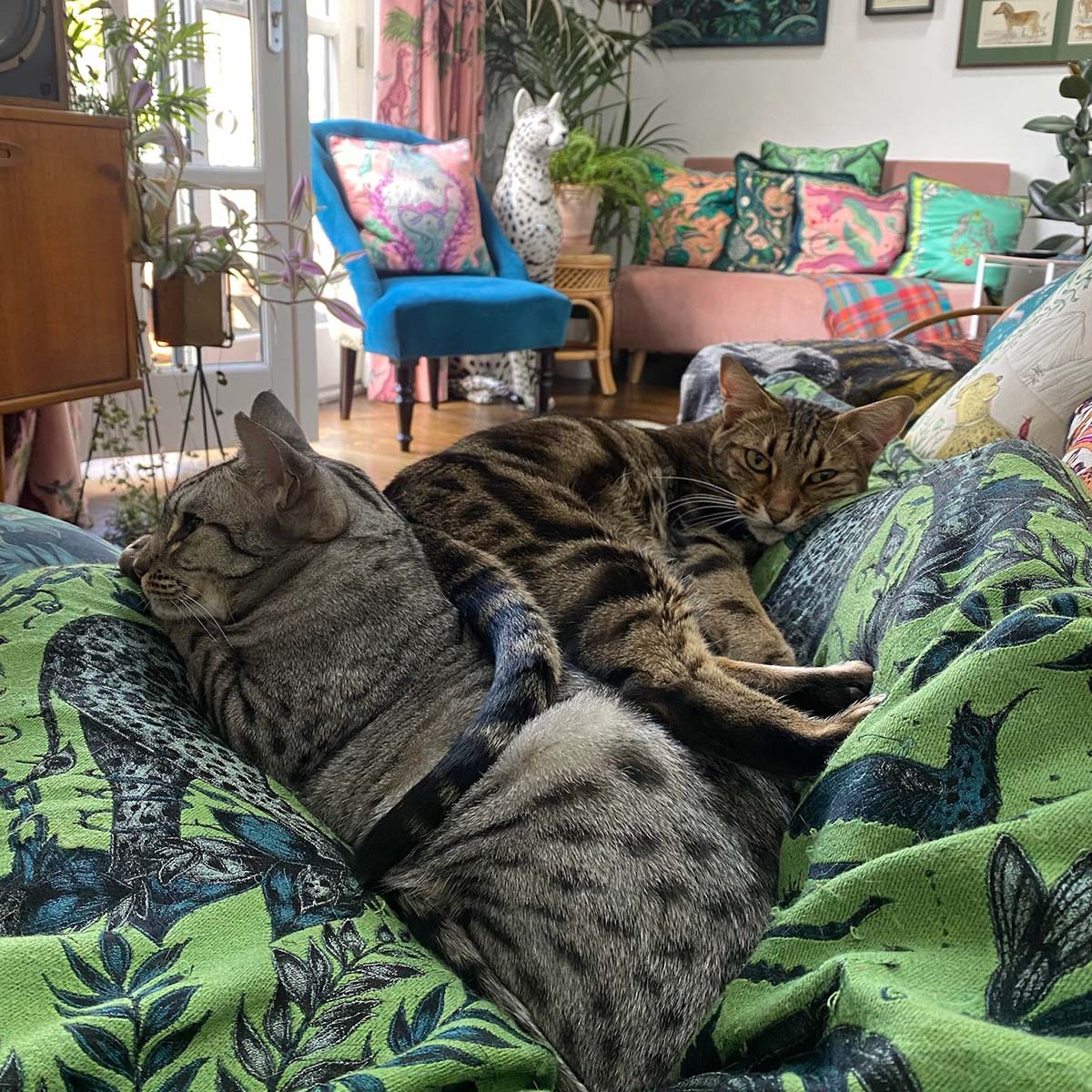 Chief Feline Officers
Luna and Romy say... " Mum's designs are MEOWnificent 😻 There is such a PAWsitive attitude in the office and we always look forward to MEOWtini's (shaken not PURRed) at the end of the month to celebrate the team's accomplishments." 🍸"